Abdoulai G. Dibba 
The United Nations World Food Programme (WFP), validated its three (3) year Country Strategic Plan (CSP) for the period 2019 to 2021, at a local hotel in Senegambia on Tuesday June 5th 2018.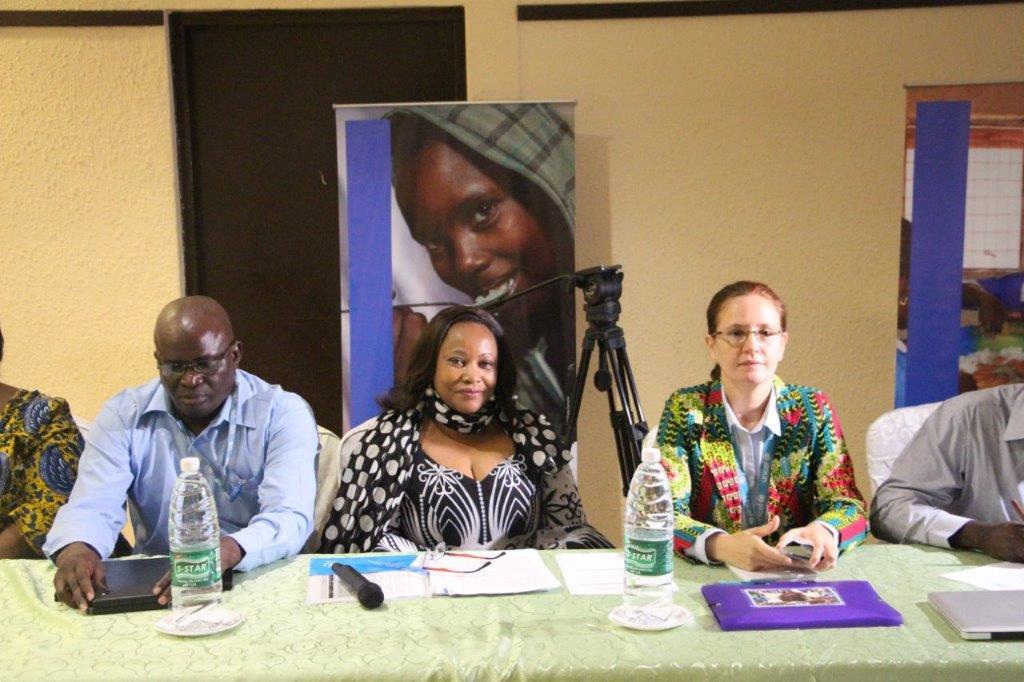 According to the organisers, the Country Strategic Plan is aligned to the National Development Plan (NDP) and UNDAF and that the CSP will be WFP's strategic assistance and instrument to the Gambia and will succeed all existing programme categories, with a comprehensive plan of action.
According to the orginisers, considering the lessons learnt and good practices done in the implementation of previous WFP operations in the country, this plan is specifically oriented to complement and support Government and its partners, in addressing gaps in national food and nutrition security.
In her welcome remarks, the WFP Country Director Magdalena Moshi Owusu, the CSP is fully-aligned with the UN 2030 Agenda for sustainable development, the NDP and UN development framework, with the aim of supporting Government to accelerate progress towards the SDGs.
The approach she said, has been informed by reviews, such as the Country-led zero Hunger Strategic Review, the Comprehensive Food Security and Vulnerability Analysis and other best practices in other organizations and lessons learned through joint experiences.
The WFP head said the CSP has the potential to improve the quality of WFP's assistance by identifying specific contributions towards national priorities, increasing effectiveness and efficiency, integrating capacity development and resource mobilization and enhancing performance reporting and accountability, to name but a few.
Ending hunger and improving nutrition, Mrs. Moshi Owusu went on to say that this depends on effective partnership for humanitarian and development contexts and that the centrality of effective partnerships across contexts is manifested by the Governments' leadership role and commitment to this process.
On his part, the Permanent Secretary at the Office of the president Ebrima Sisawo, thanked the WFP for complimenting Government effort and making the CSP fully aligned with the NDP, the Government development blueprint.
He concluded by assuring the WFP of Government support in implementing the CSP.