By Lamin Fatty
Victims of arson attack in Koina on Wednesday 20th May 2020, benefited from much needed assistance from 'Ganbanaaxun Fedde' Association in the form of food items, clothing and cash.
The presentation of the items which was held in Koina, saw twelve women victims whose properties were ravaged by fire during the said scuffle, received bags of sugar, rice, clothing, packets of soap, pans and buckets and a cash amount of D5000 each.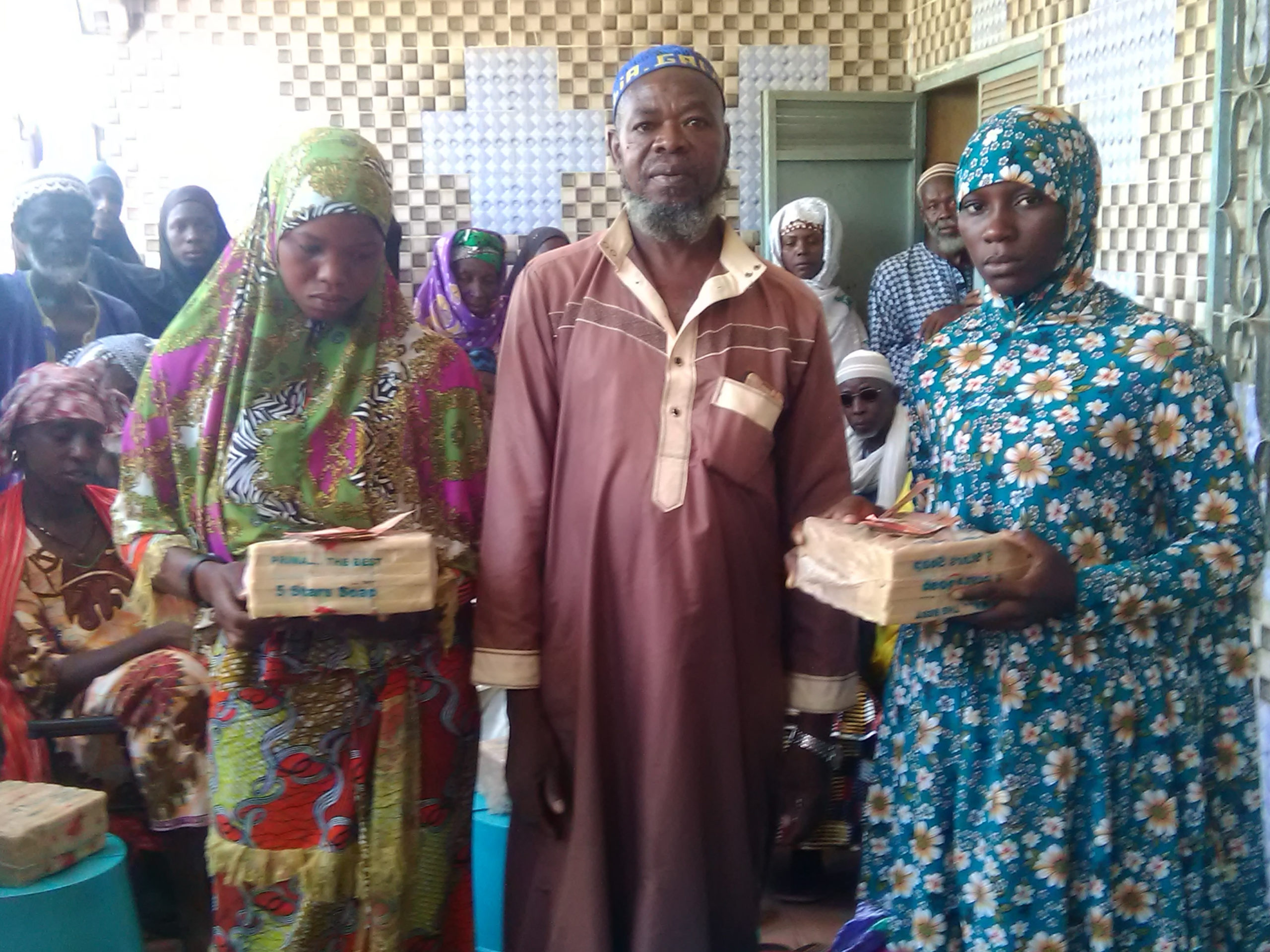 The Regional President of 'Ganbanaaxun Fedde' Association for URR Alhagie Mahamadou Krubally who led the delegation to Koina, said the assistance was given to the victims by members of the Association both within and outside the Gambia to assist the victims in this great time of need, and to foster equality and unity within the human race.
''A cash amount of D60,000 and twelve bags of rice, twelve bags of sugar, bales of second hand clothes, twelve packets of soap, twelve pans and twelve buckets, has been donated by members of 'Ganbanaaxun' within and outside the Gambia and we are distributing this among the twelve victims who were seriously affected by the arson attack due to the caste scuffle,'' Krubally indicates.
Alhagie Mahamadou Krubally used the opportunity to call on all members of the Association to continue their struggle based on the aims and objectives of the Association.
Fatoumata Sanyang and Mahamadou Sanneh applauded the gesture of the Association on behalf of their fellow victims; that they grieved after the attack but were relieved to receive the much needed assistance they were waiting for from their Association.
If readers can recall, the caste scuffle in the URR emanated from a clash among villagers in Koina on Saturday 25th May 2019, which resulted to injuries and the setting of houses ablaze.