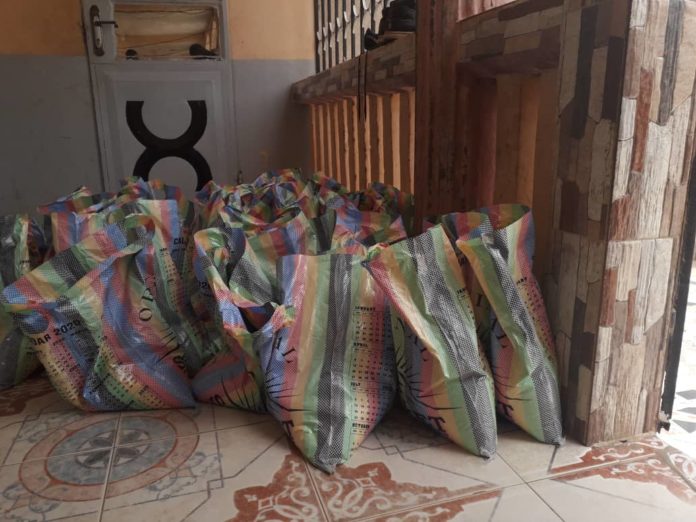 By Yankuba Jallow
The Friendship Zone Association has supported several families in Darsilami village with sugar and rice.
Nfansu Marenah, the President of the Association said their association stands to raise awareness among young people including on the dangers of the use of illicit drugs.
He said the support came from the individual contributions of the members of the association.
"COVID-19 affected every sector of the society particularly those living in villages. This is why we raised some funds to come and give back to the people," he said.
Marenah said it was the first time they reached out to the people of Darsilami with such gestures, adding more will come along the way. He added the Association has once conducted a sensitisation programme at the community school on the dangers of using illicit drugs.
Musa Tabally Bojang, the Alkalo of the community said his community has not received support yet since the outbreak of COVID-19 adding it was the first time that they received support.
"Your support came at the right time. This is the time when we need this the most," the Alkalo said.
He said his communityis a rural settlement composed of many families, who live from hand to mouth. Mr Bojang called for more support to his people.
"We have written to different bodies and agencies for help but we are yet to receive any," he said.
He said in addition to the troubles that came after the COVID-19 pandemic the people are struggling to earn a living. He added that the socio-economic activities of people have been affected as a result of COVID-19.
"We want more support," the Alkalo said.
Darsilami is a border village in Kombo Central District, West Coast Region. Friendship Zone was founded in 2014 by some Gambian youths to engage in raising awareness of youths on different areas and help build their capacities in respect of different fields.