By Louise Jobe
Development Network Platform, Gambia (DNPG) has officially handed over a water project comprising a bore hole and an overhead water tank to the Mile Seven Prisons at Old Jeshwang, in the Kanifing Municipality.
The project which is sponsored by businesswoman Miss Zeinab and Azimex Spare Parts Company at old Jeshwang, was handed over to Modou Jarju, the second Deputy Director of the Gambia Prison Services who is also in charge of the Jeshwang Prison Camp.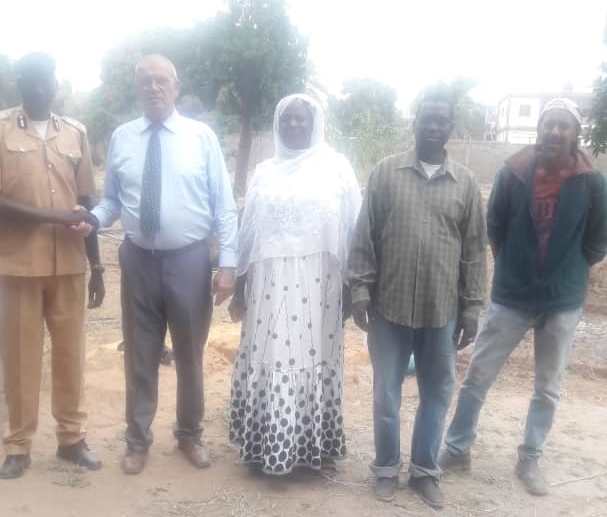 According to Jarju, the issue of adequate portable water supply has been a challenge for the Jeshwang Prisons for years; that since he took over in 2017, the Gambia Fire and Rescue Service has always come to their rescue by providing inmates with water for the whole day, especially during the dry season.
Jarju said they relied on NAWEC for their water needs but that pressure in supply from the nation's utility Company has been very low; that there were days when they run out of water for a whole day; that many donors and individuals were contacted in order to help ease their water needs for them but that they received only empty promises until the intervention of Mr. Ralf, founder of DNPG who gave them the solemn promise to assist.
Jarju said they are thankful to the donors and Mr. Ralf for their support and concern in contributing to the rehabilitation of the inmates; that this is one of the main priorities of Government; that the provision of the borehole and overhead water tank, will greatly enhance life at the Jeshwang Prisons; that the borehole has also given them the opportunity for inmates to start a garden and revive the Prison's banana plantation; that the borehole has boosted their activities. Jarju thanked the Director General of Prisons for creating the enabling environment to provide Jeshwang Prisons with the borehole.
Mr. Ralf, the CEO of DNPG said their platform is out to assist the poor and needy and the most vulnerable of the country with development in different areas; that the DNPG depend on funding from individuals and organisations to do their projects; that any sponsor or donor is welcome because every dalasi that is given to them goes into projects that develops the people of the Gambia; that they can be contacted on this mobile telephone number: +220 240 5556.