By Mustapha Jallow
One hundred and thirty-eight (138) officers of The Gambia Police Force (GPF) have on Tuesday been promoted to senior ranks.
The promoted officers includes 28 Cadet Assistance Superintendents of Police (C/ASP), 48 Assistant Superintendents of Police (ASP), 13 Deputy Superintendents of Police (DSP), 19 Superintendents of Police (SP), 13 Chief Superintendents of Police (CSP), 10 Assistant Commissioners of Police (ACP), 5 Deputy Commissioners of Police (DCP) and 2 Commissioners of Police (CP).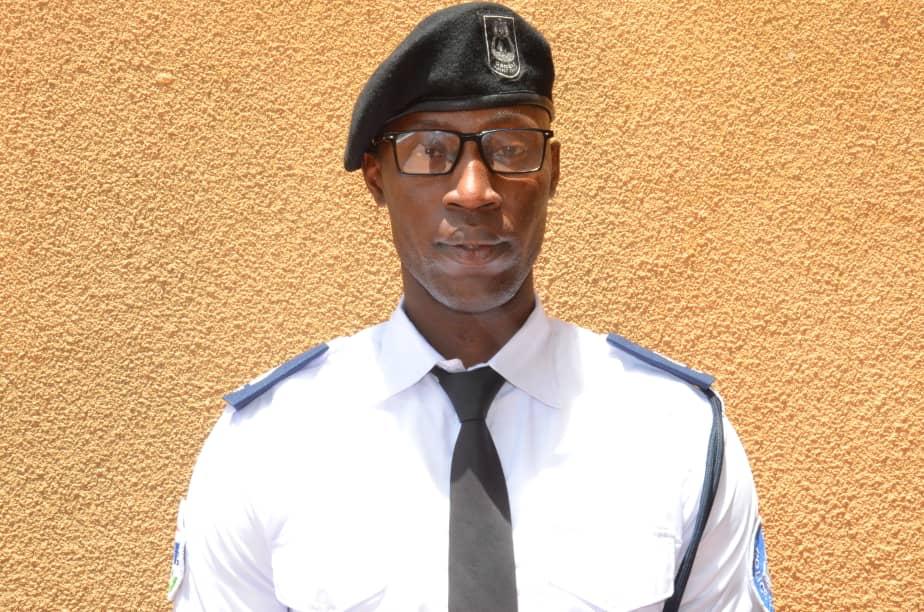 Officers were decorated in three separate sets at the Police HQ conference Hall in Banjul on 2nd June 2020 – this was due to the covid19 pandemic and the need for adherence to social distancing (safe spacing) regulations, according to the Police spokesman, Spt. Lamin Njie.
Deputy Inspector General of Police Abdoulie Sanyang, reminded officers that promotion comes along with additional responsibilities and higher expectations. He went on to congratulate the newly promoted officers and implore them to uphold the highest sense of professionalism at all times.
For his part, the Inspector General of Police Alhagie Mamour Jobe, thanked the government through President Barrow for creating the enabling environment.
He informed that the promotion of 138 officers at a single ceremony is historical and record high since the inception of the GPF.
IGP Jobe challenged the newly promoted officers to take up responsibilities and perform their duties without fear or favour. He encouraged them to exercise diligence and professionalism in serving the Gambian public. He maintained that from now on promotion will be performance based.
Delivering remarks on behalf of the Minister of interior, Mr Ngorr Secka, Adviser to the minister, stated that the promotion of officers came at a critical time when there is an ongoing security sector reform.
"The goal of the ministry of interior is to create a responsive, effective and efficient police force. Training, Encouragement and Motivation of officers is a means to achieving such goals,'' he said.
He concluded by congratulating the decorated officers.
The vote of thanks was delivered by the newly decorated Commissioner of Police Amie Nyassi.