By Ndey Sowe/Nelson Manneh
Eight Media houses were taken on a conducted tour of the country's main COVID-19 treatment centre at the Sanatorium in Banjul, where twenty-two patients are currently admitted.
The visit forms part of a plan of activities by the Ministry of Health headed by Modou Njai, the Director of Health Promotion and Education, to be embarked upon by the Covid-19 Risk, Communication and Community Engagement Committee.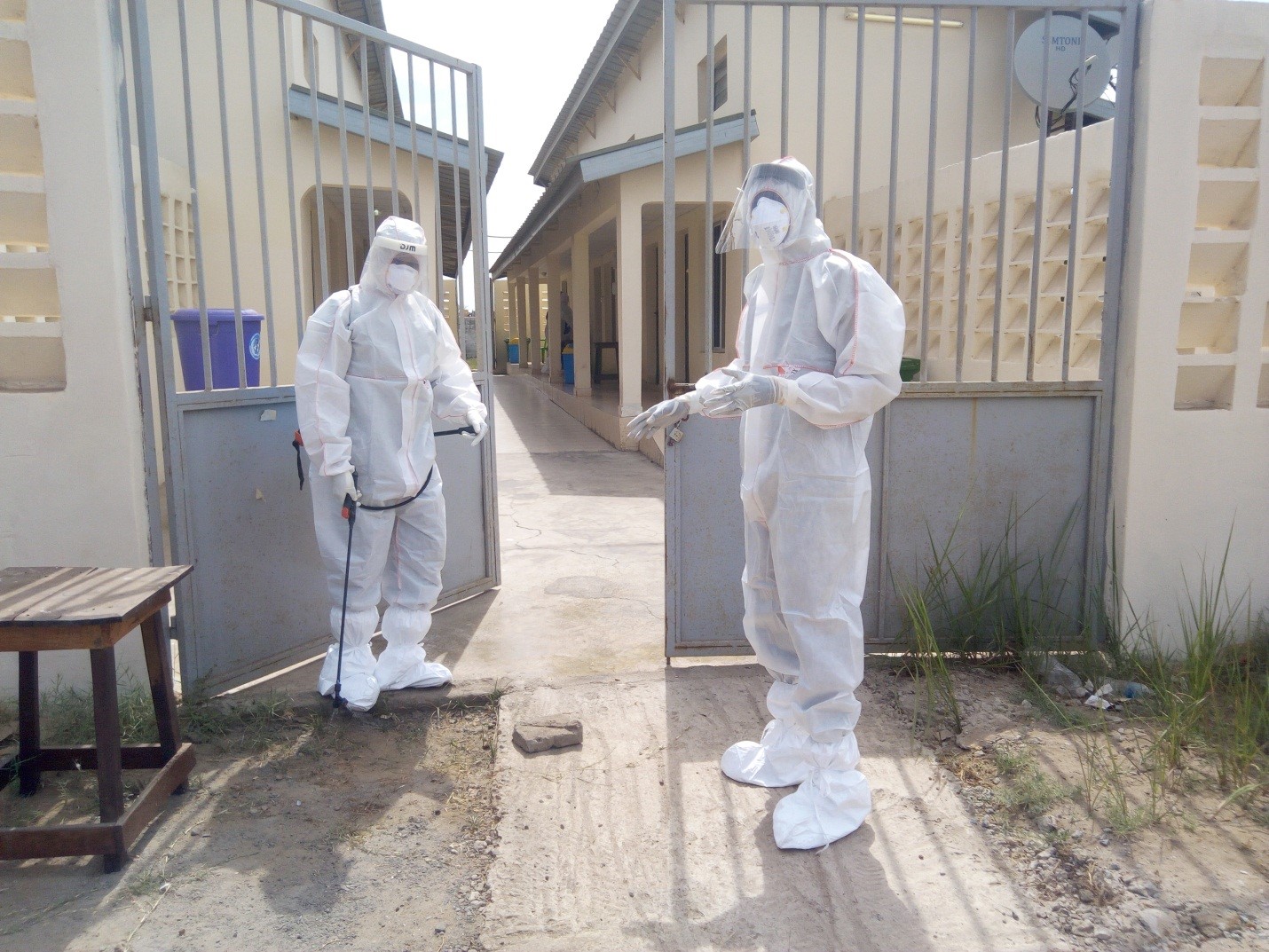 Dr. Abubacarr Jagne, the head of the health team at the Sanatorium in Banjul said there are seventy-three persons working at the treatment centre, twenty-eight of whom are nurses, five are infection control officers, sixteen are doctors, ten are security officers, two are drivers, two are launderers and ten are cleaners. Dr. Jagne said twenty-two patients have already passed through the centre for treatment prior to their discharge.
"We currently have only three active cases and these three patients are admitted with us here," he said.
Dr. Jagne said the Sanatorium has three Wards and the main Ward has sixteen beds with two ventilators, the second biggest Word has ten rooms and the last one which is the smallest has eight beds.
He said: "Ventilators at the treatment centre in Banjul have never been used and we are not praying to use them. They are meant to assist patients whose respiratory system cannot give them the oxygen they need," he said.
Meanwhile, Dr. Jagne disclosed that they have not yet received any COVID-19 patient who finds it difficult to breathe on his or her own.
At the second biggest Ward were the three active COVID-19 patients are still admitted, these reporters saw one of the COVID-19 patients admitted but could not talk to him.
"Most of the patients felt reluctant to talk to the media and to protect their privacy, now one is allowed to either talk to them or take their pictures," Dr. Jagne informed the press.
If readers can recall, the Coronavirus pandemic began at the Chinese province of Wuhan and was declared a global pandemic by the World Health Organization (WHO) when the virus started killing people in their thousands in Europe.
Since its outbreak in late 2019, the pandemic has affected over two hundred countries worldwide with over four million cases and over three hundred thousand casualties.
"We have beds powered by electricity at the treatment centre and these are movable. We have received and admitted about thirteen patients but the number has never passed this amount since when the pandemic began," he said.
Currently, the Gambia has only three active cases and they are two males and one female patient.