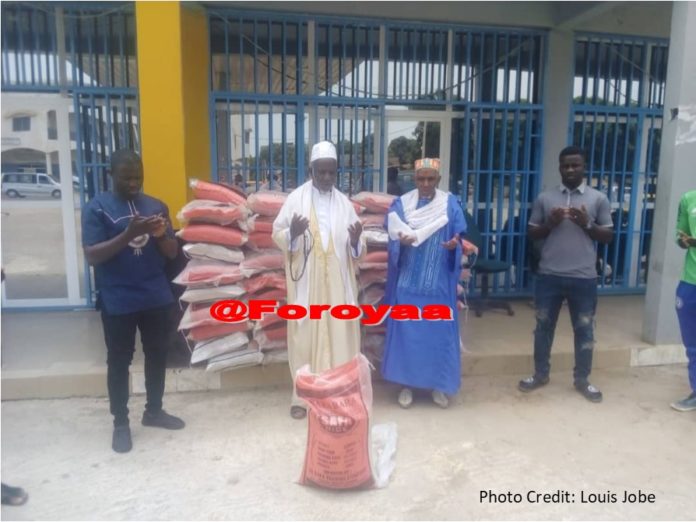 By Louise Jobe/Hatab Nyang
'TechWorld', a Gambian owned petrol station has again donated 150 bags of rice to the communities of Farato, Sinchu Alagie and Kunkujang Keitaya, in Kombo South and North Districts of the West Coast Region as contributions towards assisting needy families during the fight against the corona virus pandemic, with fifty bags of rice donated to each village of the above mentioned villages.
Speaking before the presentation at Farato, Dodou Touray, the Operations Manager of 'TechWorld' said the presentation of rice to various vulnerable families in these communities served as a complementary effort in assisting needy families cope with the president's stay at home proclamation on state of public emergency, during the course of the corona virus pandemic.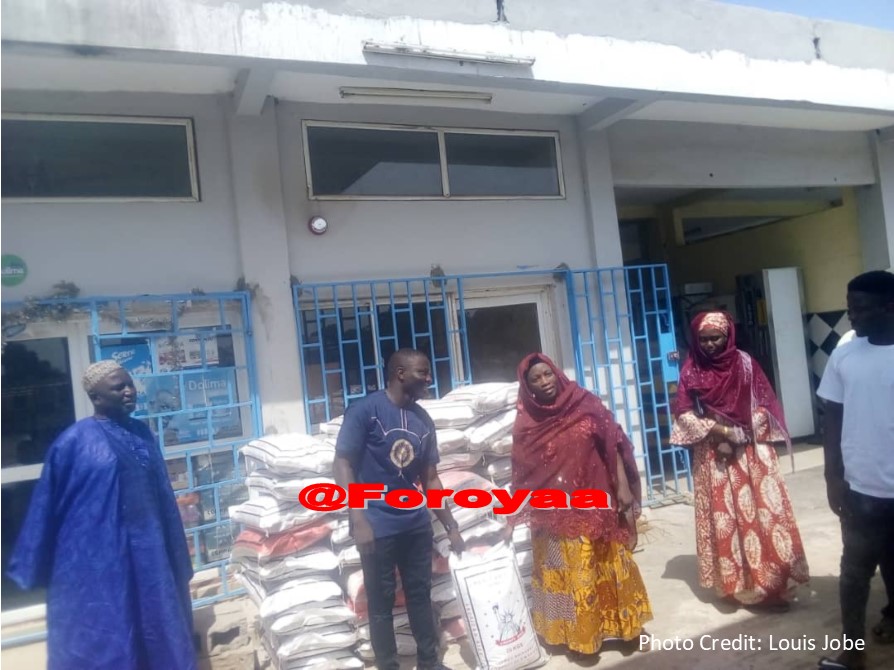 The Alkalo of Farato Aja Fatou Sowe thanked the management of 'TechWorld' for extending assistance to neediest families during the course of the pandemic, as most households have already faced difficulties in feeding their families, due to the financial crisis caused by the outbreak of COVID-19.
In a similar presentation at Sinchu Alagie and Kunkujang Keitaya, the Alkalos and Imams of both villages applauded the CEO of 'TechWorld' for considering needy families in their respective communities during these difficult times.
They prayed for the progress of 'TechWorld' and further prayed that the COVID-19 pandemic ends soonest.