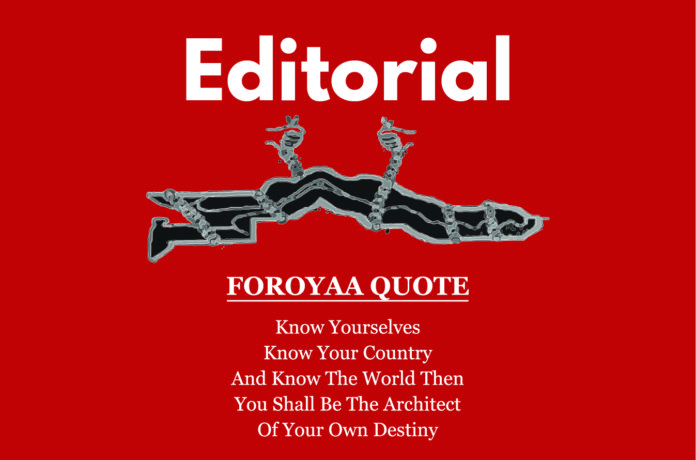 Investors and Swindlers share the same terrain in the real estate business. Many hardworking Gambians at home and abroad have had dreams of owning their own homes by buying land through installments. Some succeeded in coming across genuine investors and are now building or have already finished building their own houses to provide security to their families. This provided example for others to have more confidence in the real estate business.
Unfortunately, Foroyaa is beginning to get another picture of infiltration of the business by swindlers who take money from people without delivering on their promise. Millions of dalasis in hard-earned money is going into the pockets of those who do not mind pocketing ill-gotten gain.
Foroyaa strongly recommends that those who are engaged in the business prevail on their colleagues to hold consumer Parliaments on air to have regard for COVID-19. Each will be invited to appear on air and answer questions from the public. Those who have the courage to do so should be trusted. Those who do not have the courage would expose themselves.