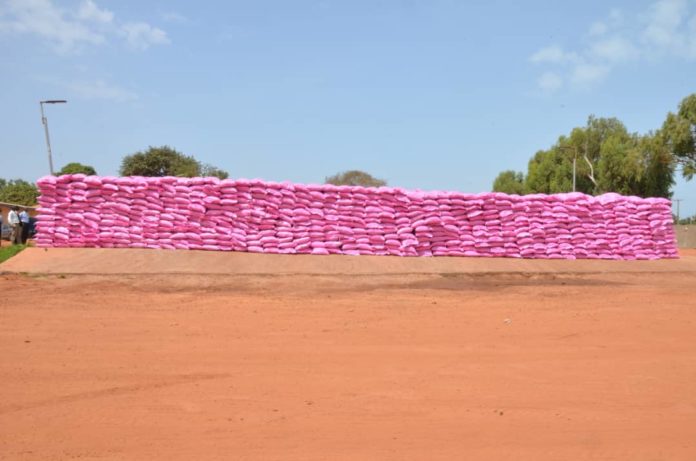 CAN SOMEBODY TELL US WHAT IS GOING ON?
Mountains of rice and sugar are in the hands of Councilors of the KMC without any distribution going on. Some of the bags are under the dust and wind and would be under the rain if we have down-pour in June. Foroyaa is told that they are waiting for supply of oil to start distribution.
It is important for the Mayor to hold a Press conference to explain to the media the task given to the Council by the Central government, how the council is implementing them and the obstacles encountered in the implementation.
The Public is getting confused and blame cannot be ruled out for delay in distributing what is already available. The climate is changing and any down-pour of water would make distribution more difficult. The security personnel who are guarding the food items are also stuck with duties that are totally unnecessary.
Foroyaa will do its investigation to find out when and how the food items would be distributed.
In addition to giving assistance to the vulnerable the state should also focus on easing the burden of those who have been quarantined and their families as well as those who are asked to close their video clubs, etc. Foroyaa has received case of a person who was taken from CRR to be quarantined only to be released without being given a butut for transportation back to his home. Another video club owner is being threatened with eviction for inability to pay rent. The state should use the media to explain how such challenges should be addressed.