By Yankuba Jallow & Makutu Manneh
The residents of the Brufut have been pursuing communal land which the Janneh Commission recommended to be returned to them. But they say this land, which they say was taken from them by former president Jammeh, has in fact been sold and they are not pleased with the government's attitude on the matter.
The Village Development Committee (VDC) of Brufut setup a sub-committee on the 10th February 2019 to recover and reclaim all lands belonging to the community that were taken from them by ex-President Yahya Jammeh.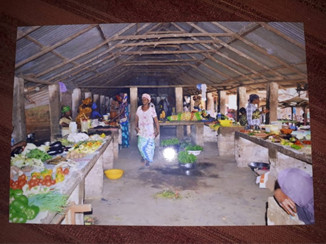 The idea is after the recovery, the lands will be handed to the community for development purposes. The community comprises several settlements and yet they do not have a reserved land for developmental purposes. They do not have a car park, market, football field and recreational center among others.
According to the Committee, the community market was built by the colonial masters during the colonial days adding that the dimension is 5 metres by 15 metres.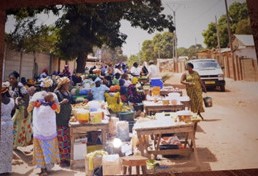 "Presently, we do not have a single land in Brufut. We do not have any land for development purposes," Abass Manneh, the Chairman of the Recovery Committee told Foroyaa.
He said the Committee has identified the lands and the land that was used by the CSC Company during the construction of the Coastal Road has been sold. He said this land belongs to the community of Brufut and it was forcefully taken from them by former President Yahya Jammeh. Manneh said the land has been leased by the ex-President and the Janneh Commission has recommended that the land should be given back to the community for their use. He said the land has remained unused since the completion of the road construction until early this year when it was sold.
He said the buyer has begun the construction on the site.
He said they are yet to get a government position on the matter.
The Committee called on President Adama Barrow to do something about the matter and ensure that the government and its officials do not undermine their interest.
Momodou Jallow, the Assistant Secretary General of the Committee said the people of Brufut are peaceful and they need peace.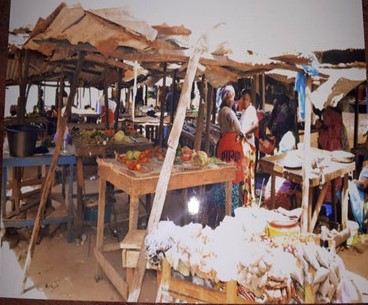 "We have gone through processes of dialogue with the alkalo, the chief of Kombo North, the Governor of West Coast Region and the Minister of Local Government and Lands and we think these people should have been able to address this problem," he said.
Manneh detailed that they held two consultative meetings with the Deputy Governor of West Coast Region and the Minister of Local Government and Lands for the recovery of their communal lands, but there is no progress and matters are now at a stalemate. Mr Manneh said they will be considering court action if the stalemate continues.