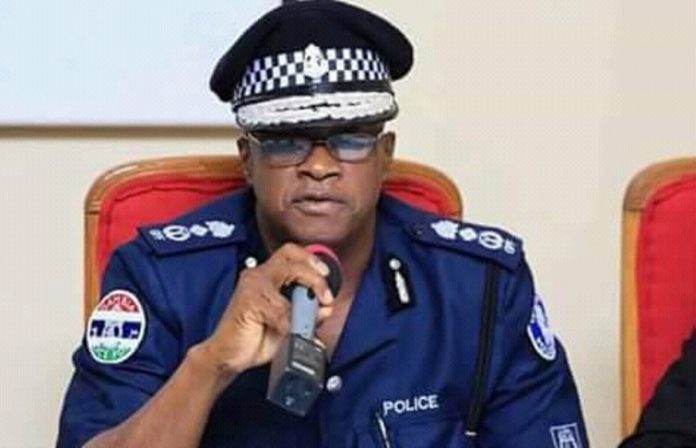 By Nelson Manneh
Personnel of the Police Intervention Unit (PIU) together with other security operatives have recently arrested fifty-two boys in Banjul for playing football at night.
According to Mr Sanjally Trawally, the Deputy Director of Health Promotion and Education at the Ministry of Health said these security operatives were given intelligence tip that there are boys in Banjul who always play football at night. He said when the security personnel went there; they arrested the fifty-two boys.
When asked about the whereabouts of these boys, Trawally said he cannot confirm their situation, adding he can't tell.
He said the Senegambia Tourist Security Unit (TSU) deployed personnel along the beachside to do patrol and mounted checkpoints around the Tourism Development Area to limit access to only essential workers and also enforce safe spacing.
"Mansakonko Taskforce engaged on routine patrol at markets to ensure non-essential vendors are closed as per the stipulated opening and closure time and engaged them to observe safe spacing and abiding by the Public Emergency Regulations," he said.
Trawally said the task force has also intercepted two motorists who were riding with unregistered motorcycles, that they are believed to be Senegalese but when they attempted arresting them, both absconded and left their motorcycles behind.
"Three communities and eighty-nine households have been sensitized on COVID-19 preventive measures using existing community structures," he said.
Regarding the next steps the Ministry of Health will embark on, Mr Trawally said they will orientate regional Governors and district chiefs on COVID-19.
"Security is to open a post at Kerr Ardo as it is becoming a major route of entry to The Gambia. They will also consider testing low-risk contacts before discharge upon completion of mandatory follow-up," he said.
He said that the Ministry will include the Immigration in the RRT to facilitate the deportation of non-Gambians sneaking into the Gambia.
"Engage private pharmacies to report clients presenting flu-like symptoms to the RRTs and strengthen surveillance at all points of entry," he said.
Trawally said their Ministry would request for the general public to wait for further announcement from the Gambia government regarding the State of Public Emergency.
"As we approach the Eidul-Fitr (Koriteh), we would like to appeal to the general public and Imams to continue practising social distancing," he noted.