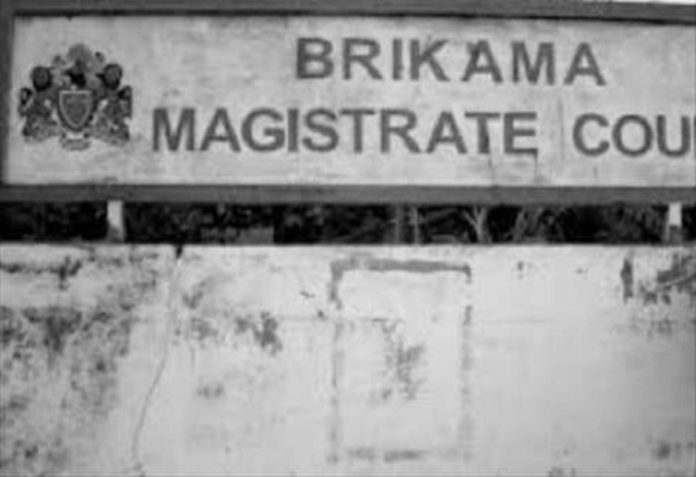 By Nelson Manneh
Seventeen drivers have been convicted all together for overloading at the Brikama Magistrate's Court since the proclamation of the state of emergency by the Government.
Section 2 of the Regulation on the Restriction of Public Transport Emergency Powers Regulations 2020 prohibits drivers from carrying more than half the numbers of passengers they are licensed to carry.
So far nineteen commercial vehicle drivers were arraigned at Brikama Magistrates' Court since the security officers started to enforce the restriction of public transport emergency powers regulations, 2020.
Brikama Magistrate's Court set a special courtroom were commercial vehicle drivers who are accused of violating the regulations are to be tried.
The convicted drivers were: Ousman Touray, Ebrima Trawally, Ousman Jallow, Modou Jarju, EbrimaTrawally, Alhassim Jallow, Edi Colley, Muhammed Camara, Baba Tamba, Muhammed Kaita, Abdou Ceesay, Sheik Njie, Ebrima Sanneh, Seedy Kolley, Buba Kujabie, Samba Jallow and Lamin Darboe.
These Commercial vehicle drivers were arraigned before Magistrate N. Njie of Brikama Magistrates Court on different days and they were all convicted and fined five thousand dalasis each which they paid.
The drivers were all charged for carrying more passengers than they are authorized to carry, contrary to section 2(1)(a)punishable under section 9 (1) of the restriction of public transport emergency powers regulations, 2020.
According to the particulars of the offence, all these drivers in West Coast Region The Gambia, were found carrying a higher number of passengers contrary to the provisions of the regulations.