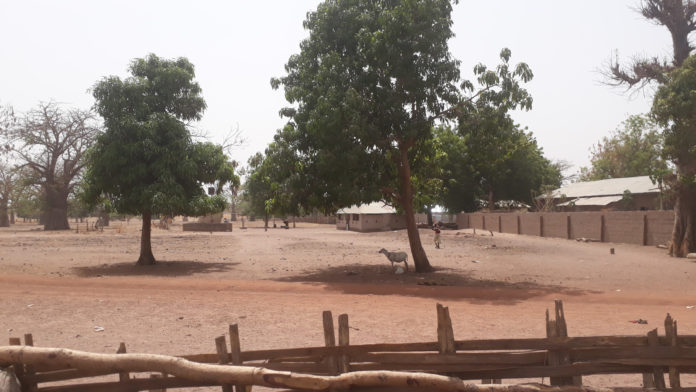 By Lamin Fatty
Residents living around the border villages within Upper River Region North have express fears over the spread of the corona virus in their communities because of continuous border crossing of people to and from Senegal.
The residents lament that the movement of people across the borders of URR North to and from Senegal is just as normal as it used to be amid the corona virus outbreak.
In order to prevent the spread of the COVID-19 pandemic, only three border crossing points have been identified and considered for control and monitoring of persons. These are Sabi, Nyamanari and Sare Ngai villages. However, many other border crossing points where people move freely in and out of the Gambia to Senegal are not controlled or monitored.
This reporter visited Gunjur Kuta and JamJam Kolly villages in Wulli West and Kanapeh village in Wulli East to see the situation for himself.
Musa Sanneh a residentof Jamjam Kolly in Wulli West told this reporter they do not feel safe as far as COVID-19 is concerned; that the borders are not secure despite the declaration of border closures amid the declaration of the state of public emergency by the president, in the country; that people continue to go in and out of Senegal, a hot zone as far as the COVID-19 pandemic is concerned, without protection or preventive measure. Sanneh said the Police should patrol their village and surrounding which is two kilometers from the Sare Ngai Police Station. Sanneh claims to see people coming with their herd of cattle from Senegal to sell them in the country almost daily.
According to this reporter, the same situation prevails in Sare Demba Toro village in Sandu District and Dingirin and Bolibanna villages in Tumanna and Kantora Districts respectively; that in Sare Demba Toro village in Sandu District, the movement of people across the border to the village of Jamkulori in Senegal, is as normal like never before; that other border crossing points on the south bank of URR to the Casamance region of Senegal, is also normal.
''People of this area heard of the border closure on the media only. As you can see, people from these neighboring villages in Senegal travel to and from the Gambia for their businesses as they have been doing before. Some even go as far Tamba Kunda and Velingara. We hardly see or meet security agents on patrol. Therefore, it is obvious that we are not safe," a fearful and concerned resident of Bolibana village told this reporter.
For the information of the reader, URR is bordered with Senegal on both the northern and southern part of the region and villagers cohabit and visit each other as members of the same family.