By: Madou Njie
Cherno Krubally, a native of Kerr Sait Maram village in the Central River Region of the Gambia, recently dug a borehole to provide portable water to the village and surrounding communities.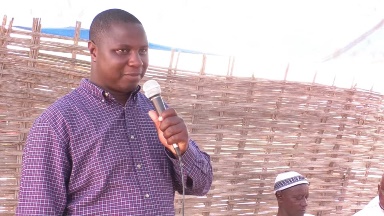 Speaking at the inauguration of the borehole in Kerr Sait Maram, Cherno Krubally, who is also the Chief executive of Krubally Construction and Fabrication Company, expressed his appreciation in giving back to his community. ''This is where I come from. I will not abandon my village, no matter whatever happens,'' Krubally told the gathering that attended the inauguration of the borehole including senior Government officials, family members and well-wishers.
The Governor of the Region Sulayman Barry, said Gambian villages stand the chance to develop faster, if more people like Cherno Krubally, invest in community development initiatives; that water related challenges have hindered the growth and intellectual development of many Gambian communities in the hinterland.
Lang Conteh, an associate of Krubally, urged more Gambians with fat pockets, to support Government efforts in alleviating challenges on water and sanitation, in rural Gambia. He thanked Krubally for his action.
Other speakers included Mr. and Mrs. Krubally, parents of the donor, and elders of villages in the neighbourhood.