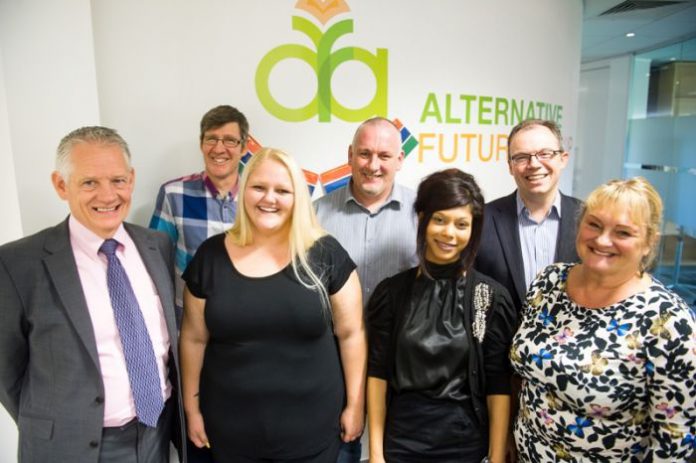 By Amie Sanneh
The British Embassy in Banjul, Mobee Gambia Mental Health Project, supported by their partners Alternative Future Group (AFG) and the Health Ministry on 12 May, 2016, inaugurated a mental health centre.
The centre otherwise known as the 'Drop in Centre', is situated at the Mobee office located at the Brusubi Institutional Layout opposite the Sukuta Women's Garden on the road to Bijilo.
Speaking on the occasion, the British Ambassador in Banjul, Colin Crokin said mental health is an issue that faces all countries around the world and UK is no different. According to him, people are becoming more aware of it but was quick to add that more needs to be done and a project like this one can only be beneficial The British Ambassador urged the ministry to engage in community awareness. He expressed hope that the project will be expanded in other parts of the country.
Speaking on behalf of the Health Ministry, Program Manager, National Mental Health Service, Bakary Sonko explained that the drop in centre is for people who have mental health disorder, behavioral problems or those who have stress or are in need of mental health services who cannot go to acute admission wards in "Tanka Tanka". Describing the centre as timely, Sonko noted that "Tanka Tanka" is also an anxiety for those who are not seriously mentally sick but need urgent care. He said the project will cut down the work load at the Tanka Tanka Hospital. Sonko added that the centre will also give support to patients who want to receive mental health care and those who are discharged from Tanka Tanka.
The ministry, he said cannot do it alone and they need to have people as partners in ensuring that the health needs of the country is addressed. According to him, mental health is the most less considered in terms of health care services internationally which Gambia is not an exception. He assured them of the health ministry's support in ensuring that the program becomes successful.
The Chief Executive Officer, Alternative Future Group (AFG), Neil Campbell said AFG is a British mental health group operating in Western England and they have been supporting MOBEE Gambia and providing training. He said the centre will provide services to mental health patients without going to Tanka Tanka. Neil stated that they are also working towards the establishment of a 24 hour crisis centre as an alternative to admission to Tanka Tanka hospital. He assured them that they will continue to develop the professionals' expertise on the ground.
The CEO of AFG who also doubles as the Chairman of MOBEE UK, solely established to support MOBEE Gambia, said they will continue to provide professionals to work with MOBEE Gambia.
MOBEE Gambia provides the leadership work to support the ministry while AFG provides the expertise for its staff and MOBEE UK provides the financial assistance to MOBEE Gambia.
Later this year, Neil said they will support one of their occupation therapists specialising in mental health to come and help MOBEE Gambia to support the development of the support workers in their practice. He added that it will also support the work of the ministry and have an input at Tanka Tanka.
Speaking on behalf of The Association of Non Governmental Organisations (TANGO), Momodou Cham, who is also the Deputy Director of CIAM, described mental health as a person with mental health disorder. He said a person with mental health disorder is also a human being like any other person. He recalled the condition of which Campama was noting that it used to look like a detention centre. Cham added that like in other countries, people with mental health disorder are seen like lunatic which should not be the case. However, he said major developments such as the establishment of Tanka Tanka have taken place in the country which they as CSOs appreciate and is part of respecting the human right of the individual.
Salifu Manneh, Director MOBEE Gambia Mental Health Project recalled that this project started about two years ago. He said mental health globally is faced by a number of challenges such as lack of money, human resources, capacity and policy which is consistence in many countries. He said they are trying to invent some new thinking to managing mental health. Manneh stated that they have developed a five year strategy plan as they need a clear picture of what, how, where and when they want to do it and with who. The crisis centre he said will create a lot of opportunity for young people, the local community and for the patients as at the end of day they have to develop ideas and manage those strategies around patients needs.