By Yankuba Jallow
The Gambia National U-20 Team ( Young Scorpions ) were crowned Champions of the West Africa Football Union ( WAFU ) tournament after beating the tournament's hosts Liberia 2-1 at the final played on Saturday May 5th at the Samuel Kayon Doe Stadium in Monrovia.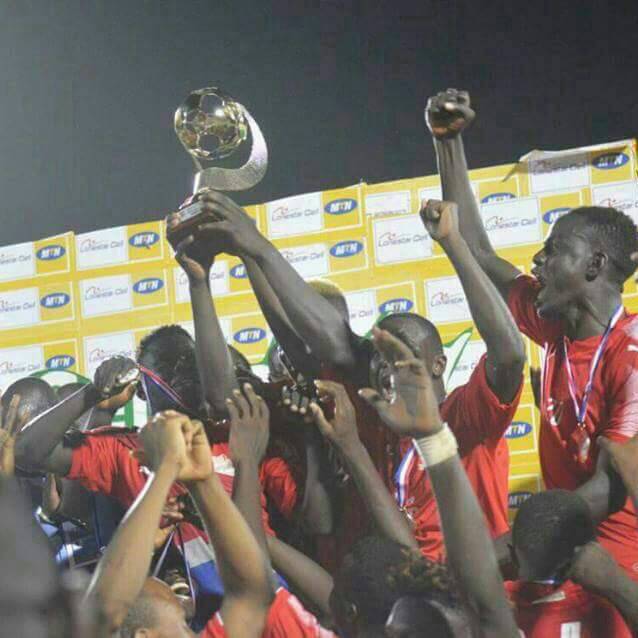 Young Scorpions took off a bright start with a leading goal from Adama Jammeh in the opening minutes of the game which continued until the second half resumption when Liberia pulled one back to equal the scoring. The Gambia could not cool off as Mattar Mboge and his charges piled pressure on their opponents and earned additional scoring from play maker Abdoulie Sarr to seal victory for the Young Scorpions.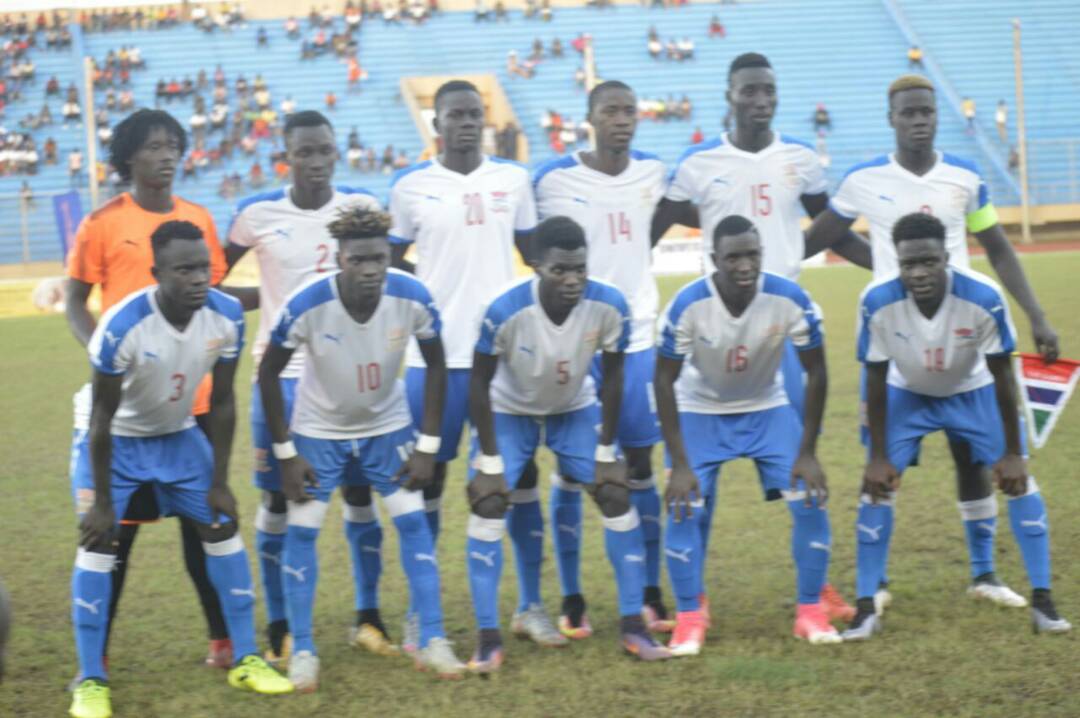 An unprecedented trail blazing performance from the Gambian lads as the Young Scorpions scooped majority of the individual awards, the latest been most outstanding goal keeper of the tournament been awarded to Yankuba Colley. Earlier at the group stages, Gambia's Abdoulie Sarr , Saikou Touray and Modou Ndow were all acclaimed Man of the match in the designated matches against Guinea Conakry, Senegal and Ivory Coast.
At the semi-final stage, the Gambia was donated $10,000.00 ( Ten Thousand Dollars ) by Liberia President George Weah and further extended invitation to all the finalists including the Gambia to a State lunch at the Liberia Executive Manson, the seat of government in Monrovia.
As Champions, the Gambian team will be coming home rich after fulfilling another handsome pledge from the Gambia Football Federation when the President Lamin Kabba Bajo also pledged to dash the Young Scorpions D286,000.00 if they win the trophy and Liberia's UN Resident Coordinator Gambian born Dr Lamin Beyai who also pledged $1000.00 for the Young Scorpions for winning the coveted trophy.
Meanwhile, the Young Scorpions are expected to return to Banjul on Sunday May 6th. As Champions of WAFU for the first time in the country's football history, the Gambia Football Federation and its stakeholders will welcome the team at the Banjul International Airport.
The Young Scorpions WAFU participation according to Head Coach Mattar Mboge is to technically prepare the U-20 Team for their AfCON Qualifier Match to Benin slated for Sunday May 13th in Banjul.
Eight countries participated in the WAFU tournament and it is the first time for Gambia to win the Championship. The Gambia took part in the previous editions but were eliminated at the Knock Out stage in 2017 held in Ghana and in the 2016 edition in Senegal, a controversial afterthought decision did not go well with the Gambian team when the Young Scorpions face off Senegal in the final and dew one all but pulled out for extra time regulation.