By Nelson Manneh
The Gambia Armed Forces Military Police Unit on Monday 8th February, 2021, commenced military police training with the British Royal Military Police.
According to a media release issued by GAF, the course which is expected to last for three weeks is taking place at the Gambia Armed Forces Training School (GAFTS) in Fajara.
Lieutenant Oates and his training team are training sixty (60) personnel of the Gambia Armed Forces Military Police.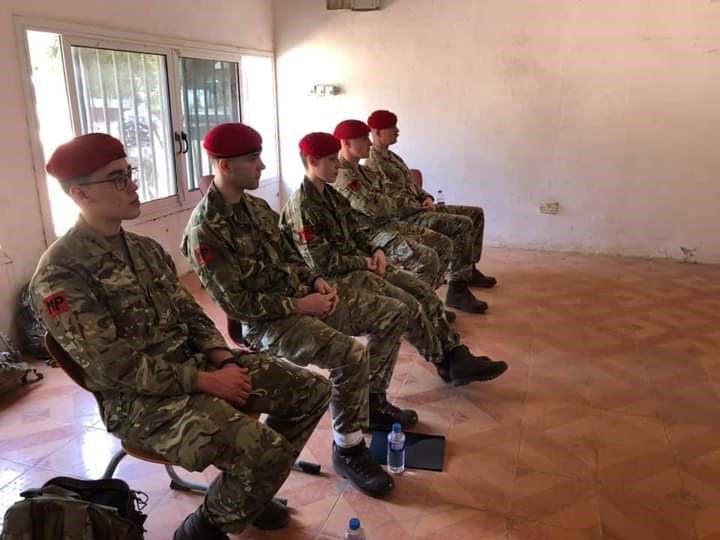 During this period, the course participants are expected to be taken through series of military police training such as Statement writing, Interviews, Road Traffic activities, Exhibit care/Forensics, Military and Civil Laws, Sexual and Gender Based Violence (SGBV) among other courses.
The training is geared towards enhancing the drive for capacity building of the military police unit of GAF, which is responsible for discipline in the military.
Hence the importance of having such training programs for the unit cannot be overemphasized.
Speaking at the opening ceremony for the commencement of the training, the Deputy Chief of Defence Staff, Major General Mamat O. Cham, challenged the course participants to compete to be the best.
The General further stated "In every organization, discipline becomes a binding sticker."
He said the good behavior they expect from others are the same expected from them, saying as an embodiment of discipline, the military police is expected to be exceptional.
Speaking at the opening ceremony also, Major A. Dacosta, Acting Commandant of the GAFTS, told the course participants that the course is going to be very challenging, but at the same time rewarding.
Therefore, he encouraged them to put in their best efforts in order to successfully complete the training. He thanked the Royal British Army in complementing the efforts of the Gambia Armed Forces in terms of capacity building.
The head of the Royal Military Police training team assured their full commitment to the successful completion of the training. He added that it is going to be a two way gain, saying as they are teaching, they will also learn from their counterparts.
He further stated that "I can't overstate how important it is for us to come over here and work alongside and with you and the international cooperation that it shows, the benefits which are to The Gambia Armed Forces and to the Royal British Army."
He said as members of the military police, they are responsible for setting example for all other units in both armies.
Not only our behaviors, but our integrity and discipline would be used by other units both in barracks and while on operations, he said.
The training team leader added that the course will also give the participants the knowledge to successfully complete future deployments under the United Nation's missions.