By Louise Jobe
This medium received information that a fire incident consumed a twelve-bedroom building in Sanchaba Sulay Jobe on Tuesday 23rd January 2018, around 13:00 hrs.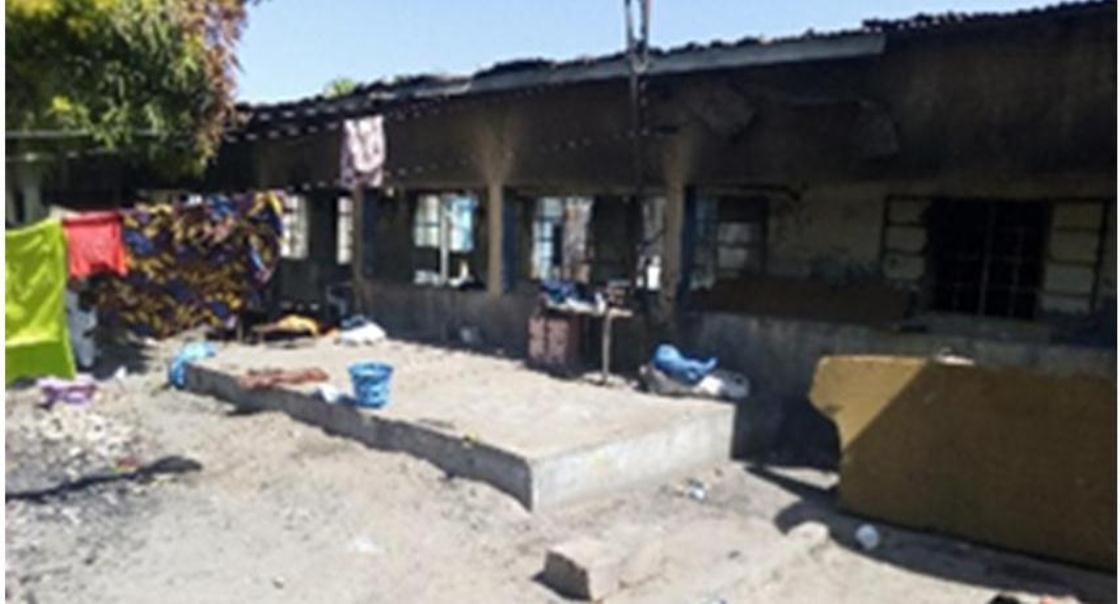 According to a source, the fire burnt and ravaged the whole building before the arrival of the fire service on the scene. It was the neighbours who fetched water to assist the fire service personnel to put off the fire.
According to Mr. Thobb, the fire started from one of the tenant's room at 9:00 am, which was put off. But that after a few hours they saw fire in one of the rooms of the main buildings; that it spread so fast that it caught the whole twelve rooms; that they were overwhelmed.
Mr. Thobb said during the cause of the incident, they were few in the compound because the children were at school and the women went to the market; that the street was almost empty because people were at work; that the fire went out of control very fast even though the neighbours came in their numbers to help them.
He said they cannot explain how the fire came about and everybody in the house responded in the negative, when asked.
Mr. Alhagie Musa Thobb, an uncle of Musa said he lost twenty-five thousand dalasi (D25, 000) in cash in the fire; that the money belongs to one driver who gave it to him for safe keeping.
Alhagie Thobb said that his late brother Sulayman Thobb built the house for them; that what he lost in the fire can be in the millions; that each of the rooms is fully equipped with beds, cupboards and ceiling fans.
Mrs. Bintou Jallow Thobb, one of his wives said they lost everything in the house to the fire; that nothing was left in the house; that even the clothes they were putting on were given to them by friends and relatives. She however thanked God because no life was claimed in the fire incident.
The sad story of the fire incident was the death of a neighbour who died because of the horror of the incident; that the old lady panicked and as she was running up and down to assist with whatever she can, she fell down and was not able to get up by herself; that she was rushed to the hospital and pronounced dead on arrival.