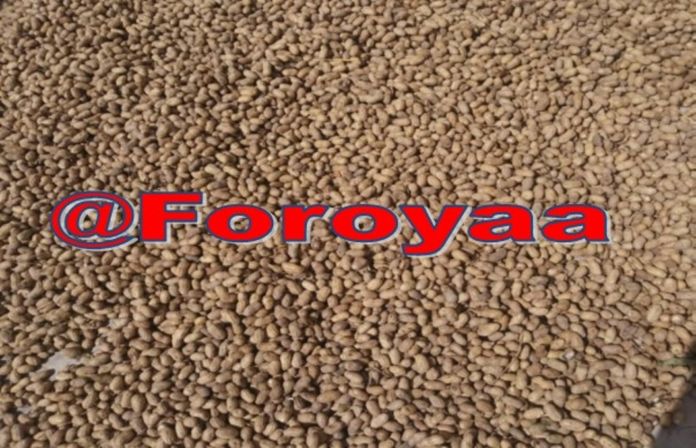 By Kebba AF Touray
Farmers in the rural area have expressed hope of better harvest in this year's harvest season.
It could be recalled that the onset of 2019 rainy season was characterised by dry spells. This according to farmers, has affected their crops, but they are hopeful of a better harvest.
They made this disclosure yesterday during an interview with Foroyaa..
Landing Sarr of Berending, said that albeit they experienced dry spells, he is impressed with the harvest of his maize farm.
"I am expecting a better harvest with my groundnut farm which I intend to harvest next week", he said.
He added: "I thank the government for providing us with fertilizer at the start of this year's rainy season. This however was not adequate in terms of our fertilizer demands. I implore on the regime to provide us with the needed fertilizer to maximize our production".
Tida Sanuwo and Ali Sowe, two farmers from Wuli East added, "despite the dry spells, we registered better harvest in our groundnut farms".
Sowe went on to add that he is harvesting his 3 hectare maize farm and disclosed that the outcome can sustain his family for 5 months in terms of feeding.
Yoro Fatty of Limbanbulu in Wuli West, also urged the government to ensure that funds are available for the purchase of their groundnut.
"This helps us fend for our families in terms of feeding, clothing, health and school fees for our children", he said.
Foroyaa will continue to engage the farmers across the country and inform the readers.
Harvested groundnuts