By Isatou Kanyi
The Managing Editor of Foroyaa newspaper, Sam Sarr, has handed the Gambia Press Union (GPU) a major boost on its recently rolled out document intended to improve the working conditions of media workers.
The document dubbed "Collective Bargaining Agreement (CBA)" would be a "basis to legally enforce decent working conditions for journalists" if media houses consider and approve it.
Speaking to his employees during the Foroyaa Workers' Association (FoWA) Congress on Friday, Mr. Sarr said he is willing to consider the CBA and indicated that any demand made to improve the working conditions of media workers is a legitimate one.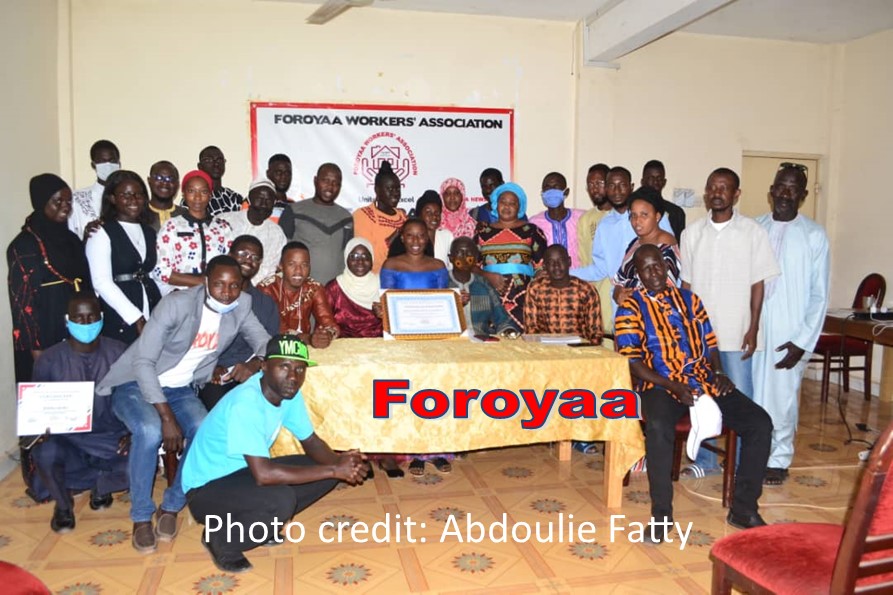 "I could see that you are in high spirit. I could see the determination in you all. It's an association that is willing to enforce in expressing its demands" Mr. Sarr said on Friday 8th January, 2021, at the Congress held at the newspaper's office at Ebo Town Kombo Sillah.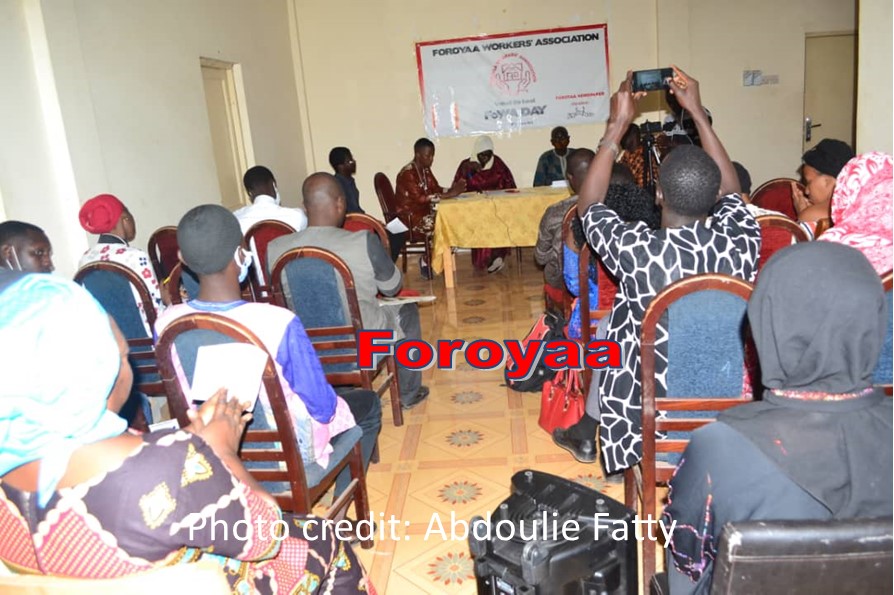 Sarr said as a media institution, their interest is to have a multimedia institution; saying for now the institution has a newspaper and radio- albeit not fully functional- plus a website which is up and running.
"If it goes to a stage when we are satisfied with it, than we will go for a TV Station," he said.
Sarr expressed his heartfelt emotion for receiving certificate from FoWA, while encouraging them to continue to be upright.