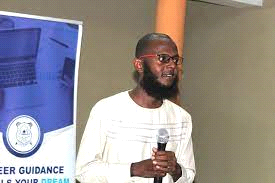 By: Kebba AF Touray
The Westminster Foundation has concluded a training for parliamentary reporters, where the Director of Committees at the National Assembly Marabi Hydara made a citation from the Constitution during his presentation at the training.
"For the purpose of performing its functions effectively, Section 109 (3) of the 1997 Constitution provides that each Committee shall have all the powers, rights and privileges that are vested in the High Court at a trial, in respect of enforcing the attendance of witnesses among others." He added that the Constitution also provides Committees with powers to examine witnesses on oath, affirmation or otherwise, compelling the production of documents and the issuance of commission or request to examine witnesses abroad. He cited the various Committees established by the Assembly to perform oversight function over Ministries, Departments and Agencies.
The National Assembly he said is mandated under Section 109 (11) of the 1997 Constitution of the Republic of the Gambia to establish any Committee it deems necessary for the exercise of its functions. These Committees he said serve as the backbone of parliament and execute more than 80 percent of its work. That currently the National Assembly has twenty three Committees, which comprises forteen standing and nine Select Committees. He further explained that the Committees are composed of Chairpersons, Vice Chairpersons, Members and support staff.
"The productive effectiveness of the assembly depends to a large extent on the performance of its committees. Through strong collaboration among stakeholders, there can be effective and efficient committee systems that cater for the needs of the citizenry," Hydara said.