By Nelson Manneh
Vegetables sellers at the Serrekunda market urged the Government to build storage facilities where they can keep their vegetables for long periods so that they will not perish.
These women vendors said they import their vegetables from Senegal to the Gambia and spend huge amounts of money to buy and transport them to the country; but that at the end of the day, most of them get spoilt because they do not have market for all their products.
Metta Manneh a vegetable seller at the Serrekunda market said she has been in the business for the past five years.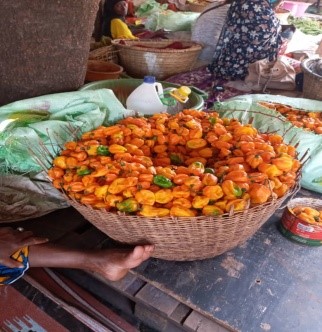 "I buy the vegetables I sell from Senegal and transport them to the Serrekunda market where I resell them. We struggle at the ferry crossing point in Barra, to join the ferry. This causes a lot of delay and makes our vegetables to rot because they are perishable goods," she said. She added that also hire vehicles to transport their vegetables from the ferry terminal in Banjul to the Serrekunda market.
"With all this struggle, our vegetables get spoiled if they are not bought within three days and this makes us incur a loss," she said. She said the income generated from their businesses is what is used to feed their families and for the education of their children. She called on the authorities to assist them by building a storage facility where they can store their vegetables for long periods.
Sulayman Dampha, the PRO of Serrekunda Market said vegetable sellers at the market face challenges in selling and preserving their merchandise and urged Government to come to their aid.
"Most of these women have little or no capital to start their businesses. They struggle with the little they have just to make sure that they have a decent living," Dampha said.