By Nelson Manneh
The National Assembly Member for Banjul North Constituency Ousman Sillah, on Saturday 20th June 2020 toured the Tobaco Road wetland. The purpose of the tour is to engage residents on the issues of reptiles in that part of his Constituency, after a crocodile was recently flushed out from the community's gutters and waterways  when it was nearly asphyxiated to death.
Sillah, said he is obliged to be concerned with these issues because crocodiles are habiting that area of his Constituency; that he came to know about the presence of these crocodiles in the area sometime in October 2019 when the information was posted on social media.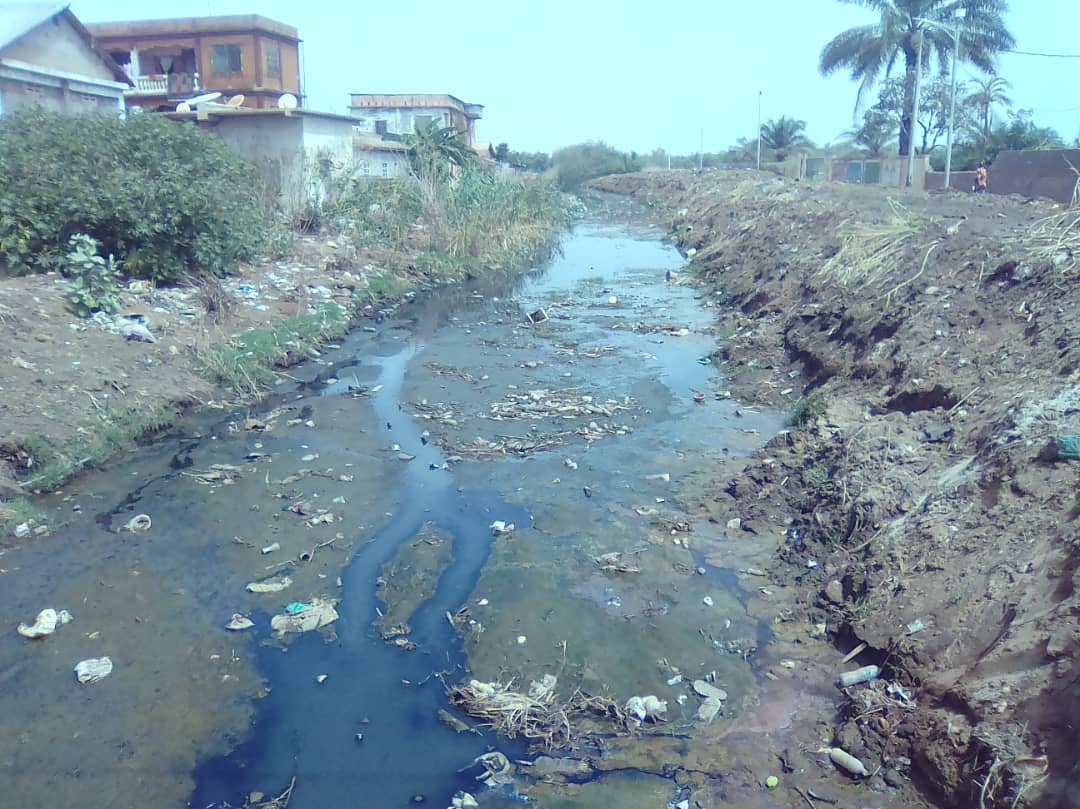 "I engaged the Ministry of Environment and requested for their intervention. The Ministry wrote to the Department of Parks and Wildlife tasking them to work on the issue," he said; that the Department of Parks and Wildlife visited the area but could not see any crocodile; but that the existence of crocodiles in the area has been confirmed and residents want these reptiles to be relocated because they are a threat to their lives.
"The same residents of the area said these reptiles are harmless. They suggest that a hole be dug within the area and fenced for it to be turned into a tourist attraction and source of revenue for both Government and the community," he said.
Sillah said the urgency now is how to protect the lives of the people living within the area and the reptiles too; that the services of the relevant authorities should be sought again after the killing of a crocodile was reported and the Department of Parks and Wildlife have reengaged the Banjul City Council (BCC), to work on the place.
Jainaba Sarr a resident of the area said the crocodiles living in the area are many.
"Several times I have been seeing these reptiles including snakes. They used to come up to the streets which is not safe," she said. Ms. Sarr said they want Government to come up with the means of protecting the reptiles from coming anywhere near the streets or entering compounds.
Momodou Njie another resident of Tobaco Road said the crocodiles come out during the rainy season; that whenever it rains heavily, the reptiles are seen in the streets and this is not safe.
He urged the Department of Parks and Wildlife to do something about this and save lives before it is too late.