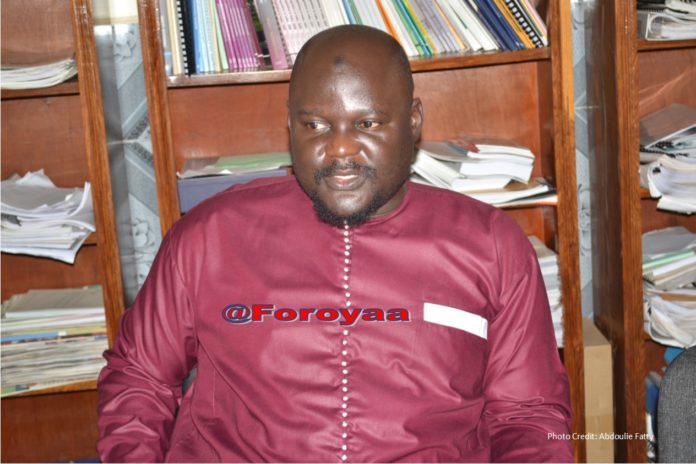 By Yankuba Jallow
The operation of real estate companies in The Gambia remains unregulated and is a potential cause of conflict.
The Gambia has in the past decade witnessed an increase in real estate companies, a development which is greeted with mixed feelings in some quarters by many as the sector is infiltrated by swindlers whose ultimate goal is to amass wealth by whatever means necessary.
Estate companies are engaged in several activities including land sales, property letting, leasing and construction. Land dealings as it regard estate companies remains unregulated in The Gambia. Often, customers enter into contracts with estate companies, complete payment but they won't be allocated plots land of land in accordance with the agreement.
Cost of a plot of land is spiking on a daily basis and people pay in hundreds of thousands for a plot and millions for properties. After completing payment, real estate companies issue customers with only receipts of payment. Customers often have to move heaven and earth to get sales agreement, deed of conveyance and transfer papers among other relevant documents. Many customers end up lodging complaints at Police Stations against real estate dealers and when this happens, the land dealers resort to resolving the matter out of court because they won't want the case to reach the courts.
The Gambia has over twenty-five real estate companies that are engaged in land sales, property letting, leasing and construction of structures. Some customers who have troubles with real estate companies resort to civil action before the courts which usually take years before judgment is delivered.
Five real estate operators told Foroyaa that most real estate companies are not here for their customers' interest; instead they are bent on enriching themselves from the hard-earned monies of their customers.
"Most of the real estate companies are only interested in amassing fortune. They are not in the real estate business to satisfy their customers," a proprietor of one of the real estate agencies said on condition of anonymity.
A staff of one of the Estate Agencies told Foroyaa on condition of anonymity: "Our Estate Agency was closed for two days. A client reported us to the Police. The Police came and arrested our accountant (cashier) after one of our customers lodged complaint against our Estate Agency. Our Chief Executive Officer, who was running away from the customers and clients, went to the Station after he learnt that his sister (our accountant) has been arrested by the Police. He negotiated with the customer and reached an agreement with him, and the Police released the sister from custody. His sister and the other staff are those who administer the office. Sometimes they allocate a plot of land to someone, and resell it later."
Many people have faulted the Consumer Protection and the Competition Acts for not containing provisions that adequately address complaints by consumers who have troubles with real estate companies.
Gambia Competition and Consumer Protection Commission, was created by Government through an Act of Parliament to deal with consumer issues which cover both goods and services.
The aforesaid Commission started to study the activities of Real Estate Companies two years ago in response to complaints by customers, who complained that they were being treated badly by the said companies.
Experts hold the view that the dubious activities of swindlers in the Real Estate Sector were fuelled by the lack of a regulatory instrument and body to regulate the industry.
Several victims of the Estate Agencies have lodged complaints with the Commission, and that was why the Competition body deemed it prudent to commission a study on the activities of the players in the said sector with a view to ascertain the abuses that happen in the real estate industry.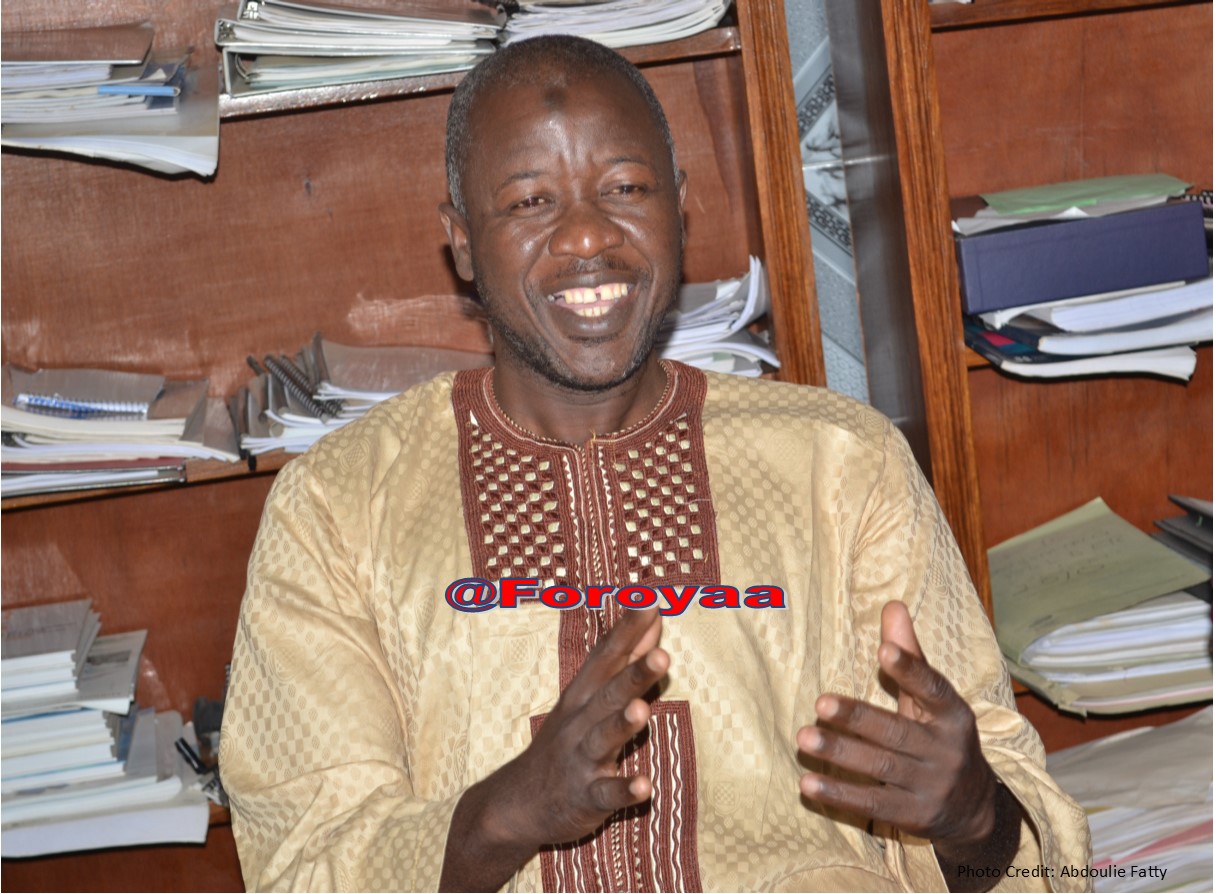 Fa Bakary Touray Protection Officer at the Gambia Competition Commission said: "Initially, we did not want to take consumer complaints with regards to the real estate sector but we decided that if we don't take complaints from them, then a lot of consumers will be left with nowhere to go to seek redress."
"Mostly, when we have complaints about real estate companies from consumers we try to resolve them through Alternative Dispute Resolution (ADR) process. We are mandated by the Consumer Protection Act under section 18 to resolve consumer complaints amicably through the ADR process."
Even though The Gambia Competition and Consumer Protection Commission have resolved many land disputes out of court, the problems faced by customers remained unabated owing to the absence of a regulatory mechanism.
Touray added: "Our study is still going on. It is not completed yet. One of our recommendations is for the Government to create an agency or give the responsibility to an existing agency to regulate the estate sector. People are having a lot of problems. People buy properties or pay all the money they are charged by the company and at the end of the day; someone will claim ownership of the same property. Sometimes you will buy the land and you will be issued receipts (of payment), but the transfer document will not be given to you. These are the problems we are facing concerning the real estate sector."
Basiru Njie, the Director of Consumer Protection and overseer of investigations at the Gambia Competition Commission said they are responsible for enforcing the Competition Act, administer the Consumer Protection Act and also enforce the Essential Commodities Act.
"Our role is to ensure that there is a level playing field and fair-play between businesses – that is the Competition Act. Consumer Protect Act is mainly to ensure that consumer rights are respected," he said.
The Competition Commission has a Consumer Protection Tribunal where cases are referred to for determination.
According to the Commission, the study they are doing concerning the activities of real estate companies begun two years ago and will be completed soon. The report is expected to be out by the third quarter of the year. The draft report of the said study is expected to be released in June.
Njie said: "The study will identify all consumer protection issues in the sector and also advise the Government on issues affecting competition and consumer protection. We will advise the Government on the way forward for the sector."
"All of the complaints we received regarding real estates have been resolved through the ADR process. The fact that none has gone to court shows that something is going on because whenever consumers complain, the real estate companies pay them. That means there is something going wrong because none of them want to go to court. They have all been settled through the ADR system here."
"If ADR fails, we are bound by law to forward the case to the Consumer Protection Tribunal. It is the Tribunal which enforces the Acts. For us we only do ADR – we negotiate and if it doesn't work out, we forward the case to the Tribunal. The Tribunal is only specialised in consumer protection."
The Tribunal has the mandate to hear matters between consumers and real estate companies.
Ismaila Nyassi is the Chief Executive Officer of the Himfirm3 Company Limited which is a general real estate company. They do land and property sales as well as construction.
Nyassi said his company has laid down rules and regulations regarding their dealing with customers. He explained that before payment is made, they usually take the customer on a site visit and if the customer is satisfied, they commit him with a sales agreement with the company and the customer signs. He said after the customer completes payment, they prepare the transfer certificate and give it to him.
"We don't sell any land without demarcating it," he said.
He said in all their estates, each of the customers plot is secured with what they called 'four-corner security' whereby each of the customers' plot is secured with a four corner.
"Before we sell any plot, we clear the area, after clearing it we demarcate and after demarcating, we excavate the four corner securities. Then we number it and then put it in the market."
"Any customer who buys, on the very day you buy we take your details and give you a contract. Then from there, one week in advance we allocate you your plot."
"Here immediately after payment, you will get access to your land. Some, on the very day you pay we allocate you the land."
"Documentation from the Government is our challenge. It is a general challenge in the real estate business. It takes time before our documents are approved at the Department of Physical Planning."
"Another problem is people buy land and won't develop it for a year or two. Maybe you did not clear it. You did not develop it. You might have some intruders. Someone can come from nowhere and start claiming ownership of the land. They will say this one belongs to our great grandfather or their parents. These are the problems of real estates because we have intruders that we don't expect at times."
"Most of the real estate companies here are not registered under the Association of Real Estate Companies (AREC). It is the real estate body that regulates real estate in The Gambia. They regulate the activities of real estate companies whenever they have issues with their creditors or debtors.
Many estate companies are not registered under AREC. It is only 30% of the real estates that are registered under AREC. Most of the real estates are operating to have money. They are not operating to satisfy the customers."
He said AREC registered companies are not involved in such dubious activities, adding that they operate under the guiding principle of customer satisfaction. He added that AREC is working with the Ministry of Local Government and Lands to see how best the real estate companies could be regulated.
He said at Himfirm3 all the customers they have never complained.
"We try by all means to avoid what other estate agencies are doing because one rotten potato spoils the rest in a bag. We avoid radio advertisement, we never do a radio advertisement or television shows. We have been in this business for three years now and most of the people don't know us. As a result of the good services we do, we have our customers through customer referrals. One customer will be satisfied and he will refer another one to us, that one will be satisfied and he will refer another one to us. We don't want to go to the radio and publicise what we don't have. We try all means to satisfy our customers and protect our goodwill. We make sure what we say is delivered because we believe in action."
Mustapha Bah, the General Manager of A and K Real Estate Company said his company allocates land to all their customers and has never received any complaints from their customers.
The 8 real estate companies Foroyaa interviewed talked good about their work adding they are not engaged in unscrupulous dealings with their customers. They also said they want their sector to be regulated, adding they know they have bad people among themselves.
One Lamin Barry, a customer said he used to deposit three thousand dalasis (D3000) every month to one of the real estate companies until he completed his payment of D250,000.
"After payment, I was not allocated land and I was not provided with any documentation," Barry said.
The resident of Sukuta said he was allocated a plot of land by an estate dealer after he threatened to institute civil action in court against his company.
"When I began developing the land, someone from nowhere came and claimed ownership of the land," he said.
Forty six-year-old Bah detailed that after going back to the estate company, he was told that he will be allocated another plot at one of their estates.
"After allocating me land for the second time, after three months when I returned there, I found someone developing and when I enquired the person told me it was allocated to him by the same real estate agency. After going back to them, I was told it was a mistake. I am now on my third plot and I am not sure whether someone won't claim ownership of the plot," he said.
Abdou Sallah, also a customer said the real estate dealers are engaged in several dubious activities, adding some of the real estate dealers are engaged in fraudulent dealings. Sallah, like thousands of Gambians and non-Gambians residing in The Gambia save from their little earnings for years just to purchase a plot of land.
"I paid four hundred and seventy-five thousand dalasi to purchase a plot of land. I have not been allocated land and every day when I go to the real estate company, they will give me one excuse to another. I want my money back, but I cannot still get it," he said.
The father of four narrated he has taken the chief executive officer (CEO) of the said real estate company to the Police but was told to resort to civil action because the CEO claimed that he did breach a contractual agreement.
"Yes, I couldn't complete payment on time; I completed it three months later. However, if they cannot allocate me land they should refund me. I cannot have my plot and I am struggling to get back my money," he said.
The resident of Lamin village said he is not ready to go to court because it will take time.
"I am ready to go to jail. If I see the CEO anywhere I will attack him," he said.
One Baboucar Lowe said he has been allocated three different plots by a particular real estate agency, but anytime he begins the development on them, someone will claim title over the land.
"I am tired now. I want my money but they are saying they cannot refund me. They told me is either I take another plot or else lose my money," he said.
The 50-year-old added: "I was enticed by their advertisement and I began saving with them on a monthly basis with the hope that I will be allocated land after completing the payment. However, after completing payment, they are playing 4-1-9 game on me by allocating plots they have already given away to others."
Another customer who wished not to be mentioned, said he introduced one of his brothers residing abroad to one of the real estate companies where his friend was working. Like others, he was charged two hundred and fifty thousand dalasis for his land while his brother was charged four hundred and seventy-five dalasis.
"My brother and I both completed our payments since December 2019. We have been paying on a monthly basis until we completed the payment. The real estate agency gave us receipts of all our payments. I have been following them for my plots, but they told me that the person I was making payment to was sacked," he said.
He detailed: "I have the original receipts of the company. I was making payment to the company and not the individual. The agreement signed was between me and the company."
The 42-year-old said his relationship with his brother has deteriorated as a result of the conduct of this agency.
"My brother was paying my rent for me and he was the one providing for my family. He has cut off all this support," the father of two said.
He said he spent his entire life savings on this transaction with the company. He said because of his problem with his younger brother, their mother's sickness has worsened, adding their mother could not recover from her illness because of stress.
Other customers who became victims of the dubious activities of real estate agencies explained how land dealers obtained money from them without allocating them plots. The victims of extortion, who spoke to Foroyaa, renewed calls for the regulation of the real estate industry. They said the dubious activities of these estate agencies are potential sources of conflict and a recipe for violence. They said they won't allow swindlers to swindle them out of their money.
"It is either my money or land," the customers said, adding "we won't relent until we get the land or the money we paid to them.
Other estate proprietors said they were not aware of dubious activities going on in their sector. However, they all admitted that the estate industry is not regulated by the government.