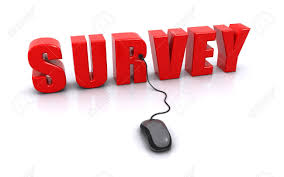 By Nelson Manneh
The most recent Afrobarometer survey indicates that a majority of Gambians are dissatisfied with the pace of Public Sector Reforms (PSRs) initiated by the government since 2017, as a way of reorganising the public service, with respondents highlighting problems with public servants including having to pay bribes for such services in most instances.
"Majority of the citizens give the government negative ratings on its performance in public service delivery. Following the change of government in 2017, President Adama Barrow initiated various reform programmes including security-sector and civil-service reforms, as part of a broader transitional justice and democracy programme," the Afrobarometer survey report indicated.
Key Findings:
Among the key findings of the Afrobarometer survey was that more than half (52%) of Gambians saying that they are not satisfied with the pace of public sector reforms initiated by the government in 2017. Only one-third (34%) said the contrary. Among the key findings, dissatisfaction is more widespread among the best-educated citizens (60%); the wealthiest (57%) and men (55%) than among their respective counterparts. Almost a quarter (24%) of the citizens who sought police assistance during the previous years, said they had to pay bribes to get services, and a very few number of people report of having to pay a bribe to obtain identity documents (13%); get medical care (9%) and public school services (5%). A large majority among the citizenry say Government is doing a poor job of delivering public services such as improving basic health care (79%); providing water and sanitation (69%); providing electricity (69%); doing road and bridge maintenance (68%), and providing good education to the people (67%).
'Afrobarometer' is a pan-African, nonpartisan survey research network that provides reliable data on African experiences and evaluations of democracy, governance and quality of life. Eight rounds of surveys have been completed in nearly 39 countries since 1999, and Round 9 survey is currently underway. The research network conducts face-to-face interviews in the language of the respondent's choice, and the networks team in Gambia which is led by the Center for Policy, Research and Strategic Studies (CepRass), has interviewed 1,200 adult Gambians between the 30th of August and 19th September, 2022.
According to them, a sample of this size yields country-level results with a margin of error of +/-3 percentage points at 95% confidence level. Previous surveys were conducted in the country in 2018 and 2021.