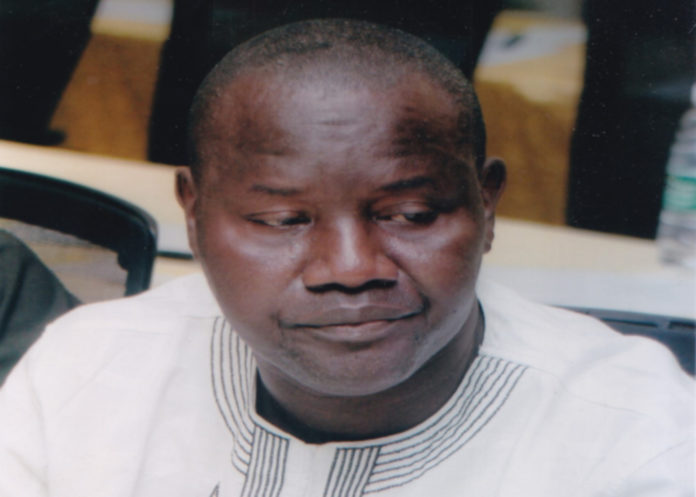 By Louise Jobe
The Police have pressed charges against a beekeeper and several women gardeners after they fought on Thursday in Banjulunding.
The incident occurred on Thursday, 30th April 2020 at the Banjulinding Horticultural Garden involving one Kairaba Fatty, a beekeeper together with several women.
Police Spokesperson, Assistant Superintendent Lamin Njie said Mr. Fatty has been charged with assault causing actual bodily harm while the two women who came to join the fight were charged with common assault. The group that fought against Fatty were also jointly charged with assault causing actual bodily harm. PRO Njie added they have all been granted bail and the matter is awaiting trial.
Kairaba Fatty, the Director of Colony Bees Service Center was arrested and detained for several hours on Tuesday, 5th May 2020 at Banjuluding Police Station.
Fatty said he was charged with his wife Mam Sillah and Eliman Fatty.
Since the matter is before the court, Foroyaa cannot publish the narration of the two sides. We will cover the court case and keep you informed about it.
The fight came about after Mr. Fatty's son refused to wash his hands after he was asked to do so by the gardeners. Fatty's son, Eliman wanted to use the toilet inside the garden but was told that he must wash his hands before going in. Eliman told them that he has already washed his hands at his father's shop but the gardeners insisted that he must wash his hands before going in. After the refusal, Eliman began fighting with Hassan Gitteh, a gardener. Eyewitnesses told Foroyaa that the women joined the fight and Mr. Fatty also joined although he (Fatty) said his purpose was to separate the fight. However, some of the women as well as Fatty sustained injuries.