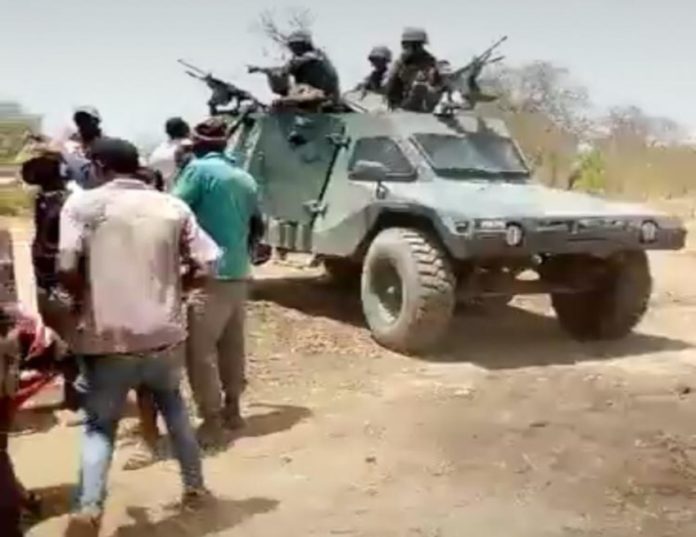 By Mustapha Jallow
Gambian troops have been deployed to the village border of Sare Omar after villagers confronted Senegalese soldiers for wrongly entering their territory in the Lower River Region (LRR).
Army spokesperson Major Lamin K. Sanyang confirmed that the incident had occurred on 20th May 2020. He said they received information about the presence of Senegalese troops at a village.
He added: "What we did immediately was to instruct the Commanding Officer at the Infantry Battalion in Farafenni to investigate the matter."
He continued: "A patrol-team was sent to the ground and what was gathered is that the place is a timber landing-site in Lower River Region."
Major Sanyang said, in their interaction with the community members, the GAF patrol team got information that the Senegalese soldiers in three pickups and one Armoured Personnel Carrier (APC) with 20 to 30 personnel – who were posted at one guard post in Amdalai (in Southern Senegal), claimed to be on a routine patrol around the border and entered Sare Omar village.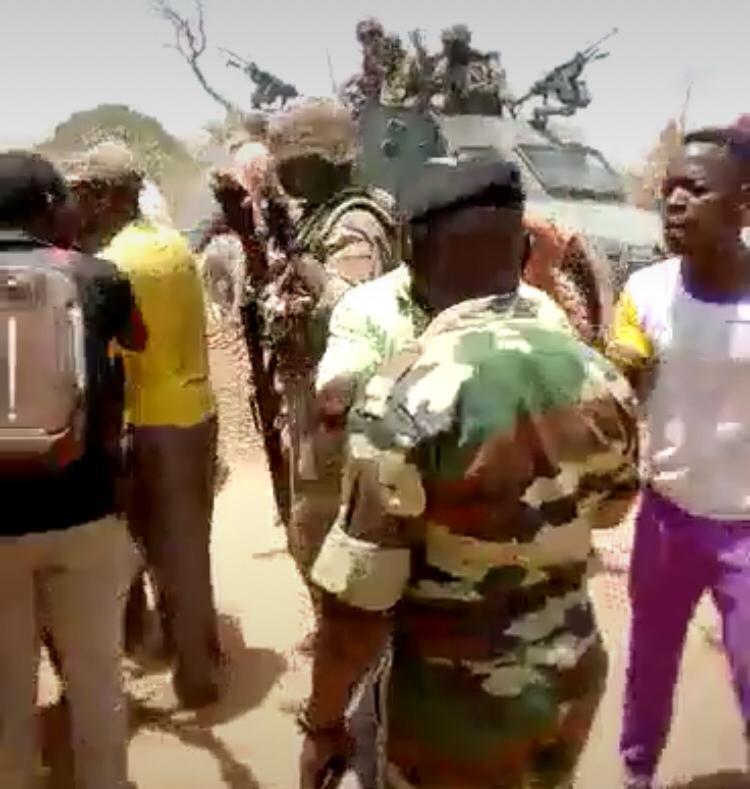 The community elders told Senegalese soldiers "don't you know that you are in Gambian territory?" But the villagers said the Senegalese soldiers told them that they had entered The Gambia mistakenly. "We were on this patrol and we kind of lost our way and found ourselves in Sare Omar," the soldiers replied.
This was when the community youths and elders asked them to leave, which the Senegalese soldiers agreed to do and left Sare Omar without any incident, according to the army spokesperson.
Additionally, he cleared doubts that people may connect this incident to
Hot Pursuit Agreement that Gambia and Senegal have signed sometime in 2017.
He added that this case has nothing to do with that agreement on Hot Pursuit.
"We can just term this as an incursion into Gambian territory by the Senegalese Armed Forces," he said.
He explained that under the security agreement between Senegal and The Gambia one country can pursue offenders into another up to 5km.
"This operation was not Hot Pursuit. I think their target was the timber," he said. "At this moment our personnel are mounted at the village to monitor the area," he added.
According to Major Sanyang, the Senegalese troops left the place since, even the GAF didn't find them there.