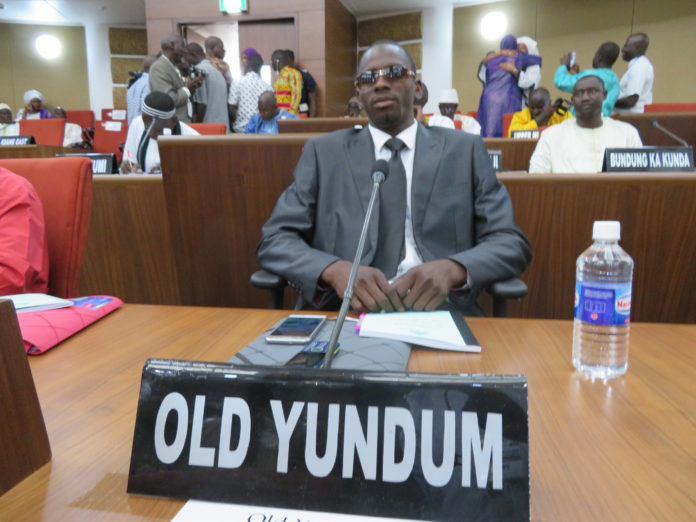 By: Kebba AF Touray
Member for Old Yundum, Abdoulie Ceesay, said at the National Assembly in Banjul that government should provide assistance to the citizenry during the period of Public Emergency to ensure the implementation of stay home slogan a reality.
Ceessay, who was commenting at the Assembly during the extension debate, stressed that without food assistance it would be difficult to keep the people at home.
He lamented that the definition of the regulations developed have not been clearly explicated, and urged that Ministers and their technicians should clearly spell out definitions and prepare on how to implement the regulations in the society.
He stressed: "The declaration to open the essential food commodity shop was right, but the way it was implemented by the security forces was wrong. This is why the regulations have to clearly explain what needs to be done, so that the people really comprehend what is to happen".
On the essential commodities powers regulations 2020, he said the unit price of the broken rice and some of the commodities needs to be captured, adding that when giving regulations, this needs to be clearly explained to enable people have thorough understanding, noting that some people buy these commodities on piece meal.
This, he said, will enable people to know the unit price of those commodities and avert a scenario wherein the seller will hike the unit price, which will affect the citizenry.
He said: "We have converged here to make a critical decision on the issue of extending the state of public emergency to 90 days. This is causing fear among the people, but also it is equally important to help the executive have a breathing space, to devise means of curbing COVID-19 in the country".
He averred: "We as lawmakers should critically look into the issue and make important decisions that will be beneficial to our people. We as the Legislators should consider the 45 days extension, taking into consideration that the executive have a package for the people to assist them during the period".
He reiterated: "The provision of food package for the citizens is important and if really the government did not plan to subsidize food for the people, then we need to further look into the state of public emergency".
Ceesay continued "Because it is a fear and the misinformation the people are having is that the county is going into a lockdown, which is not the case, but we need to sensitize them on how to convince and make them understand the reason for going into the state of emergency. This will help us in implementing the regulation".