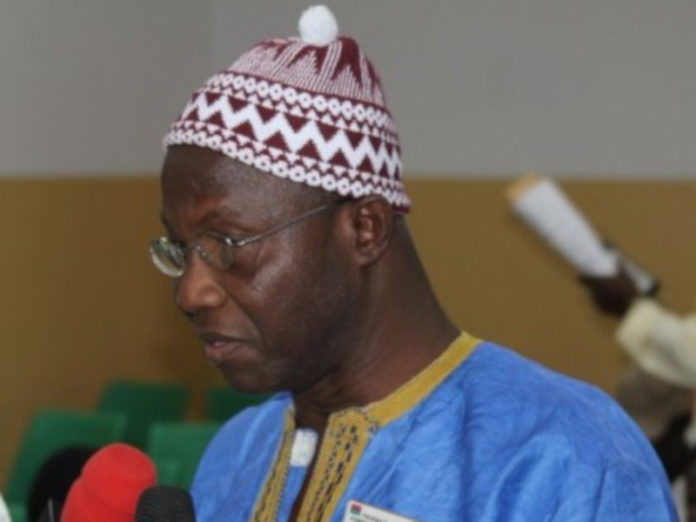 By: Kebba AF Touray
The National Assembly of the Gambia, has on Tuesday 23rd June 2020, adopted the National Human Rights Commission(NHCR) Bill 2019 report, at the Legislative House in Banjul.
The Bill seeks to provide greater clarity in the internal organization and operation of NHCR
Suwaibou Touray, the Vice Chairperson of the Human Rights and Constitutional Matters Committee of the Assembly, said during their series of engagements, the committee members made reference to the Parent Act of NHCR (The National Human Rights Commission Act 2017), the interpretation act and the 1997 constitution.
He explicated: "The Bill seeks to Amend sections 2, 6, 9, 11 (2), 15, 26 and 27(1) of the parent act. Each of the sections is discussed in separate paragraphs and the objective of the Bill, is to provide greater clarity in the internal organization and operation of NHRC".
He narrated that the committee observes in section 2 the significance of the interpretation of the words Commission and Secretariat, if the Commission is different from the secretariat, substitution of section 6, deletion of the phrase 'from any other cause' as stipulated in section 9(1)(a) in the parent act among others.
He also said the committee after hearing from the NHCR, also agreed with the reasoning of the NHRC on the amendment of section 11(2) which deals with vacancy in the membership of Commission, noting that the procedure used in appointment of all commissioners is the same in cases of vacancy.
This, he said, will enable any competent and qualified individual to apply and that the qualified individual will be selected accordingly.
He added: "The amendment of section 15 is to clarify an error of reference which section 15 made. The parent act made reference to section 12(1)(C), whereas the intention is to refer to section
12(c) and section 12(1) (c) does not exists anywhere in the parent act. Thus the committee welcomes the clarification and recommends the amendment of section 15".
He said section 26 of the parent act, seeks to accomplish the sole object of the Bill, which is the establishment of the office of the Commission and the Executive Secretary and the committee has also recommended the amendment.
He stressed that the committee also recommends the amendment of section 27(1) (b), as it holds the opinion to substitute Commission with the word Secretariat under the section, and this will guarantee the independence and separation of the Commission and the Secretariat.
He added: "If the substitution is done, the Executive Secretary would only head the Secretariat and the Chairperson would only head the Commission."
He concluded: "After a thorough consideration of the National Human Rights Commission (Amendment) Bill 2019, the Committee recommends that the amendments to the Parent Act are necessary except for the proposed Amendment of Section 9."
"The next stage of the Bill, which is the consideration stage, will be scheduled as per the agenda of the session and will be communicated in due course", says Speaker Mariama Jack Denton.