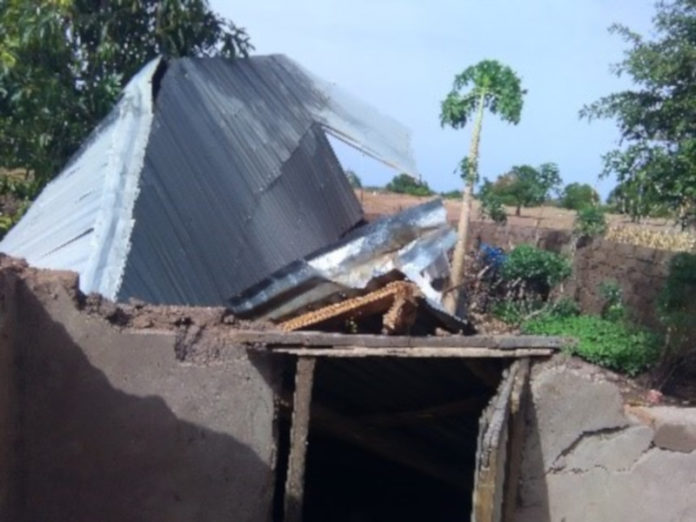 By Lamin Fatty
As promised in Issue No. 112 of Foroyaa, more developments emerging from the devastating destruction of the windstorm of Sunday 14th June 2020 in the Upper River Region (URR).
According to this reporter, the windstorm affected many villages in each District in the Region. Destroyed roofs of houses affected villages in Sutukoba, Sare Wuro and Bantunding in Wulli East, and Barrow kunda, Sare Ngai, Jah kunda, Kulari Nding, Touba Woppa villages in Nyakoi in Wulli West, Misirah and Changally in Sandu, Dembanding and Gambisara in Jimara, Manneh Kunda, Samba Tacko and Basse town and surroundings. The villages of Madina, Kundam, Fatoto, Banni and Misiraba Mariama in Tumanna and Kantora Districts respectively, were also affected.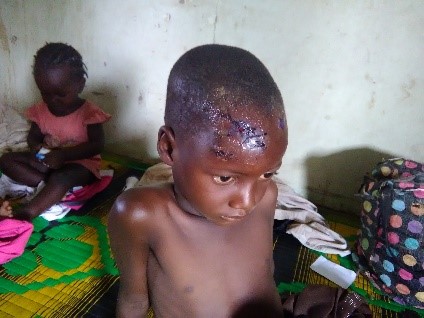 In Sare Wurro in Wulli East District, residents said there was a fire outbreak during the windstorm and this ravaged nine households without any life lost during the incident. In Kulari Nding village, an eight-year-old boy was hit by a falling block causing him serious injury on the head. He was later hospitalized at the Yorobawol Health facility.
All the victims who spoke to this reporter, appealed to Government, NGOs and other philanthropic organisations to come to their aid because they are currently lodged by neighbors.
When contacted to shed light on the situation of the victims, the National Disaster Management Coordinator for URR Huddle E.M. Colly, confirmed the story and indicated that since the information reached his office, they have deployed a rapid assessment team to assess the situation and needs of the victims.