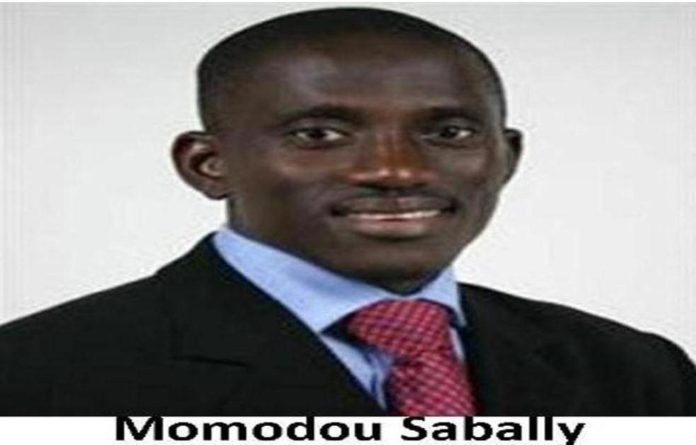 By Yankuba Jallow
Ex-Secretary General and Head of Civil Service, Momdou Sabally's application seeking a stay of execution of the Janneh Commission adverse findings is set for ruling.
The economist turned politician was declared by the defunct Commission as a close associate of former President and he was found to be involved in many of former President Yahya A.J.J. Jammeh's financial transactions which were not part of his duties, especially as a Secretary General. The Commission found out that his conduct fell far short of the standard of professional conduct expected of the Head of Civil Services at the time.
Momodou Sabally and former President Jammeh were jointly and severally liable for the same amounts of money misappropriated by former President Yahya A.J.J. Jammeh. The defunct Janneh Commission recommended for the former civil servant turned politician to be banned from holding any public office for the remainder of his life.
Lawyer Abdoulie Fatty, Sabally's Counsel on Monday, 8th June adopted his additional brief argument which was not opposed by the State lawyers, Aji A. Ceesay and S. Nyang.
The economist who acceded to the position of Secretary General was found to be a signatory to various public accounts and was involved in the withdrawal of large sums of public funds, some of which were not accounted for, on the instruction of former President Jammeh. The outdated Commission also recommended for Sabally's ban from becoming director of State Owned Enterprises. The Gambia Government accepted both recommendations.
Saballly is a former Director of Budget at the Ministry of Finance for three years and served as the Acting Secretary General in 2013 before his subsequent confirmation as Secretary General and Minister for Presidential Affairs in the same. His service was terminated in June 2014.
The date for the ruling will be communicated to the parties.
Recently, the Court of Appeal refused to grant stay of execution in the case of M.A. Kharafi and Sons Company Limited and the Attorney General in which the justices of the court held that stay of execution cannot be granted because stay of execution only applies to court orders and judgments. The second-highest court held that a Commission does not form part of the judiciary and therefore, its recommendation cannot be enforced as if they are court orders or judgments. The court held that the adverse findings and recommendations of Commission of Inquiry are merely advisory and not conclusive and binding. Additionally, the Court of Appeal held that the Commission is part and parcel of the Executive arm of the Government and therefore, not part of the Judiciary and has no adjudicatory authority. The court relied on section 120 of the Constitution "judicial powers are vested in the courts and shall be exercised by them."