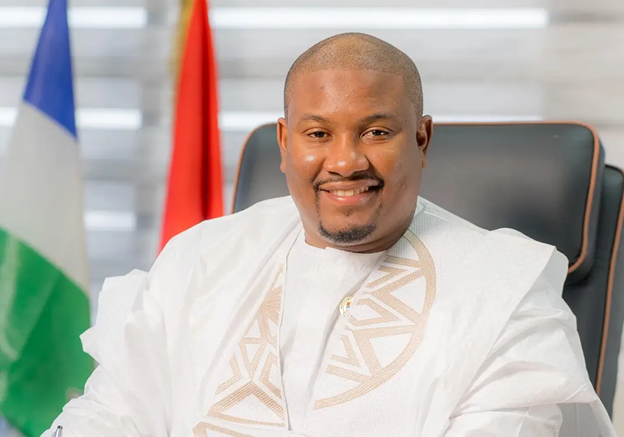 By Sariba Manneh
Talib Ahmed Bensouda, incumbent Mayor of Kanifing Municipality, on Saturday said he was able to fight corruption and eliminate leakages during his first tenure (2018-2023) as mayor.
Bensouda, a businessman turned politician, launched his manifesto for the 20 May mayoral elections for Kanifing Municipal Council. His main contestant is the National People's Party candidate, Bakary Y. Badjie. The other candidate is Pamodou Mbowe, an independent candidate from a faction of the Alliance for Patriotic Reorientation and Construction (APRC) dubbed 'No Alliance'.
Bensouda said the Council was able to raise three hundred and fifty million dalasis (D350,000) as grant funding under his leadership.
"In our first term, we raised GMD 350 million in grant funding. We grew the budget from GMD100 million to GMD400 million, and we have achieved great success in fighting corruption and eliminating leakages," said Mayor Bensouda.
Bensouda bragged about the transformation of the Council from a political enterprise into a service-oriented council.
"Whatever we do, we think about the impact on the grassroots including the vulnerable people, and how to move our communities forward. When we came, of course, there were numerous problems facing the KMC, and one of them was that the KMC was not a service-giving institution but run as a political enterprise for the affiliated party," he said.
He said they succeeded in changing KMC to become a service-oriented institution and a professional place where all Gambians from different walks of lives can come and perform meaningful services to the people.
"We have achieved this. Today, we are able to boast in providing several projects that we have brought on. We have also focused and invested heavily in youth on how to improve their lives. Today KMC is building eight facilities that are parks where youths can go and play and have their usual activities," said Bensouda.
Those parks, he said, have been spread around the Municipality and communities who have never believed that they will have such facilities in their backyards, adding that they are also building the biggest library in the history of the Gambia.
"I think it is a project that is very dear to me having been a student who grew up in the municipality, where there was no such place where you could go and study unless you were lucky that your school has such facility," he said.
Bensouda said another achievement they made is improving market infrastructures, stating that at the time of taking over the leadership mantle at the council, most of the markets were "falling apart".
"KMC, over the years, have rehabilitated ten markets around the municipality and expanded about two of them. We have also constructed four new markets," he reported.
On waste management, he said they have invested heavily in this area and the investment is unprecedented, citing the "Mbalit Project", which he said is keeping the communities clean.
"This has been a capital-intensive project that many didn't believe a mere municipality could finance with its limited resources. With our strategic ideas and plans coupled with sleepless nights with over-time work, I brought about these projects and is currently up and running," he said.
Kemo Bojang, the Youth Representative at the Council, said the cornerstone of their manifesto is focused on creating an enabling environment for development. He pledged that they will work with stakeholders in public and private sectors to create policy and promote freedom and competitiveness.