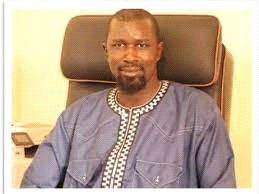 By: Kebba AF Touray
The Gambia Government's food relief package meant to support households during the peak of Covid-19, resulted in damages of seven hundred and fifty-two thousand seven hundred and twenty-five dalasis (D752,725) worth of food items, says National Audit Office.
The NAO report made this disclosure in the second phase of its audit report on Government's Covid-19 Response Fund.
The report of the National Audit Office (NAO), a total of seven hundred and fifty-two thousand, seven hundred and twenty-five-dalasi (D752,725.00) have been damaged, while under storage.
"During our field verification and interview conducted in LRR and WCR with coordinators, we noted that some food items were damaged while under storage. As a result, 28 bags of 50kg rice and one 50kg bag of sugar for LRR, and 541 50kg bags of rice and 65 50kg bags of sugar for WCR, were confiscated by the Food Safety and Quality Control Authority, because they were not fit for human consumption," NAO reported.
The report added that the confiscation certificates were provided for review and the quantity, and estimated value of the damaged food items include28 Bags of 50kg rice and 1 bag of 50kg sugar for LRR; 541 bags of 50kg rice and 65 bags of 50kg sugar for WCR; total quantity (in 50kg bags) 569 bags of 50kg rice and 66 bags of 50kg sugar; lowest purchase/bag (GMD) 1,175.00 for rice and 1,275.00 for sugar.
"Total estimated value (GMD) D668,575.00 for rice and D84,150.00 for sugar. This gives a total estimated value of D752,725.00," it revealed.
As lamented by NAO in their audit report, this implies that food items got damaged because they were inappropriately stored. In this vein, they recommended that the National Disaster Management Agency (NDMA) should ensure that proper storage facilities are in place, to mitigate or eliminate the quantity of damaged food items. According to the NDMA management in their response, this was unprecedented in the history of the country, pledging to improve the capacities of regional storage facilities, to prevent such occurrence.
On beneficiaries receiving their ration, the audit office stated that during their field verification, they noted that some beneficiaries received their rations from DPs, which are more than 5km away from their village.
"We received complaints from some beneficiaries about the transportation cost and challenges they incurred in bringing the food items to their villages, because of the long distance involved," NAO said.
It also noted that some of these villages include Galoyaa, and Kampant to Bwiam in WCR; Manen to Makka Balla in NBR; Sare Mangson to Jahanka; Bantanto to Bati Ndarr, and Manarr to Janneh Kunda in CRR.
According to the NAO audit report, there is a risk that vulnerable households were discouraged from receiving their entitled aid, due to the distance of the DP centres.
NAO thus recommended the NDMA to ensure that there is proper planning and identification of DPs so that no beneficiary receive their ration more than 5km away from their community.
The NDMA responded that the NAO recommendation was noted and action will be taken to this effect.