By Makutu Manneh/Yankuba Jallow/Lamin Fatty
Traffic along the Kairaba Avenue and the Brikama – Banjul highway came to a standstill for over three hours on Thursday afternoon following a downpour that resulted in water surging to the main dual carriageway in Churchill Town and Serrekunda.
There was a lot of frustration among travellers who were held up in the traffic jam because they had no option of manoeuvring and taking alternative routes.
Pedestrians, cyclists and motorists could not cross the spot between the petrol station and the Fire and Rescue Service Station at Churchill Town because the area was flooded as a result of the downpour. The entrance of the fire station was also inundated with water.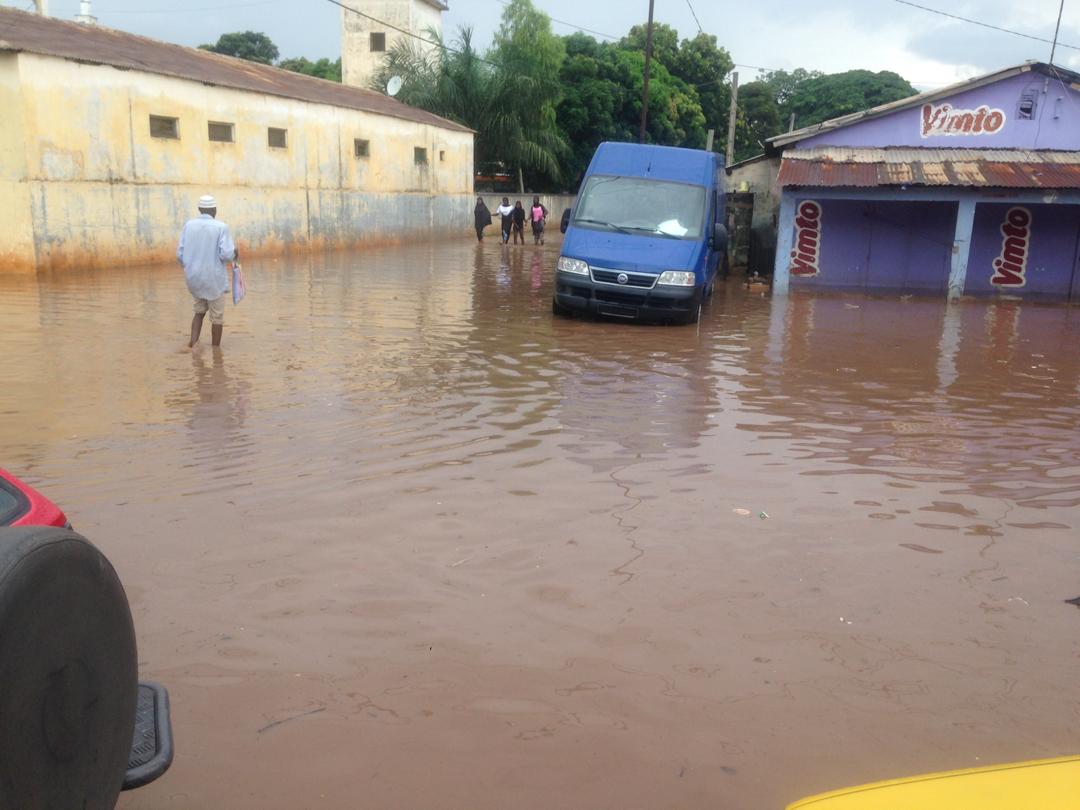 The traffic jam stretched from the petrol station to Westfield. The movement of vehicles from Westfield to Tipper Garage was affected by the downpour.
One Buba Fadera told Foroyaa that the situation exacerbated over time as a result of the narrow drainage channel that needs to be replaced by a broader one.
He spoke of the need for the drainage system to be redesigned to facilitate the flow of the increasing water volumes that are inundating the area.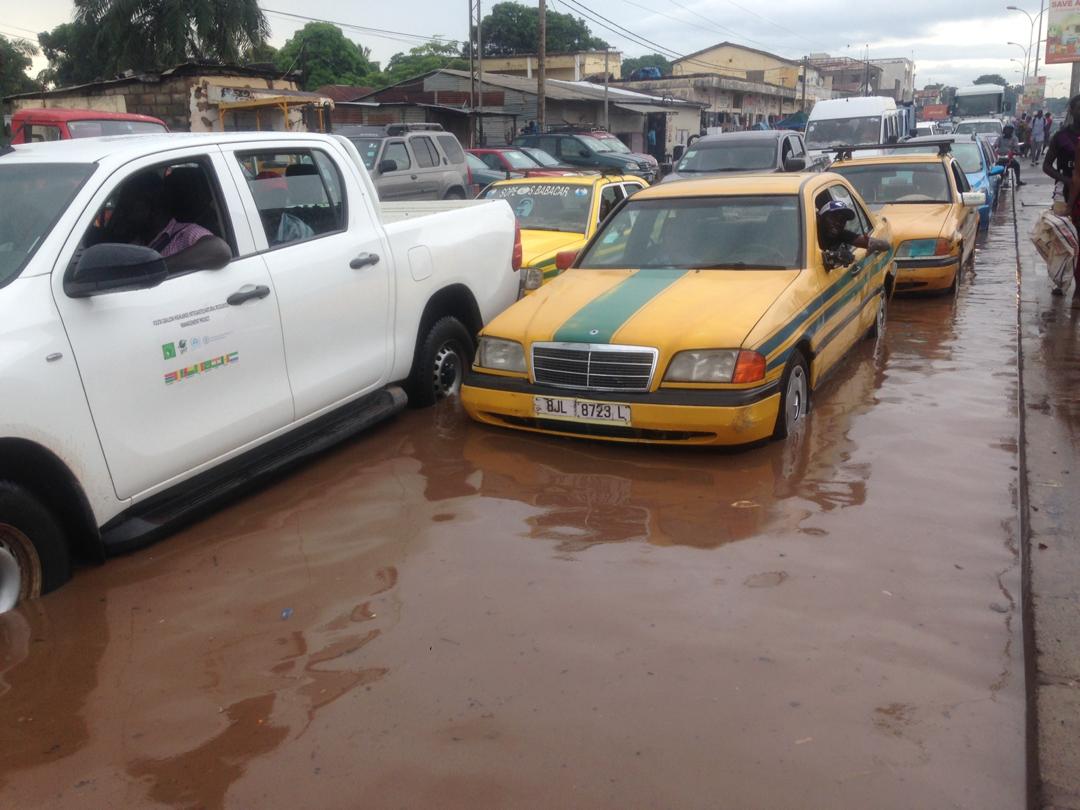 The affected areas include the Banjul – Brikama highway and the Westfield – Sukuta highway. Some vehicles stationed on the highways were immobile because they developed mechanical problems.
Some commercial drivers said the water damaged their vehicles.
"I am thinking of how to get home with my vehicle because my vehicle is small. I may even leave it here and walk home because I don't think it can pass further," a taxi driver told Foroyaa.
Mahmud Glen, an old man whose vehicle was damaged, said he has been on the highway from half past 3 in the afternoon thinking of how to get to his destination.
"I have some food items in my vehicle to deliver at the airport, but I am stuck here because of the volume of water. Now my vehicle has been damaged by the rain, I don't know what to do now," he said.
He called on the authorities to address this problem, adding that the municipality lacks proper drainage system.