By Nelson Manneh
Adama Barrow the President of the Republic of the Gambia on Thursday 5th September 2019, sworn-in two Ministers, two Permanent Secretaries and the Secretary General.
The ceremony took place at the State House in Banjul. The newly sworn in ministers are Mr. Sheik Omar Faye as the Minister of Defence and Mr. Yankuba J.N Sonko as the Minister of Interior.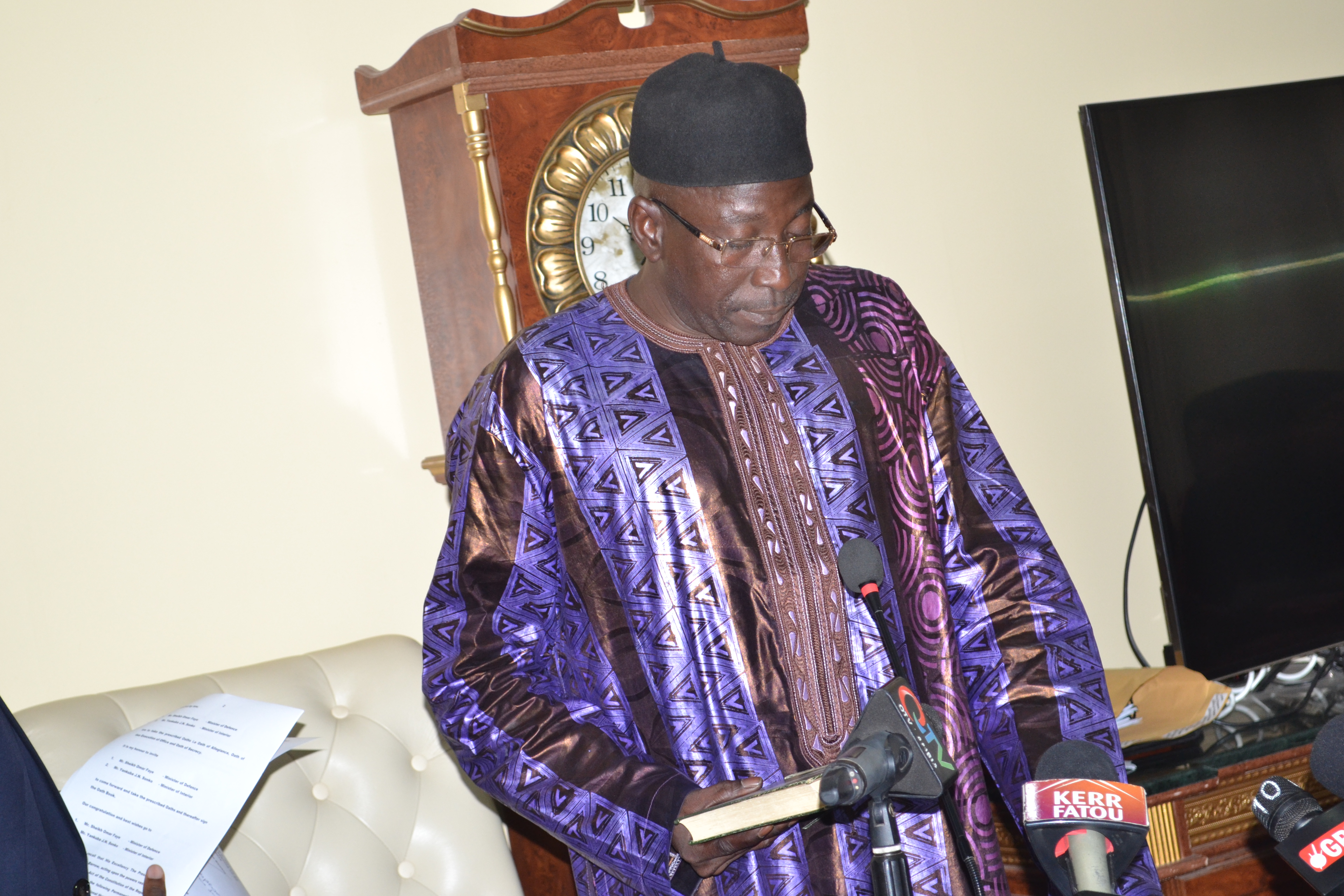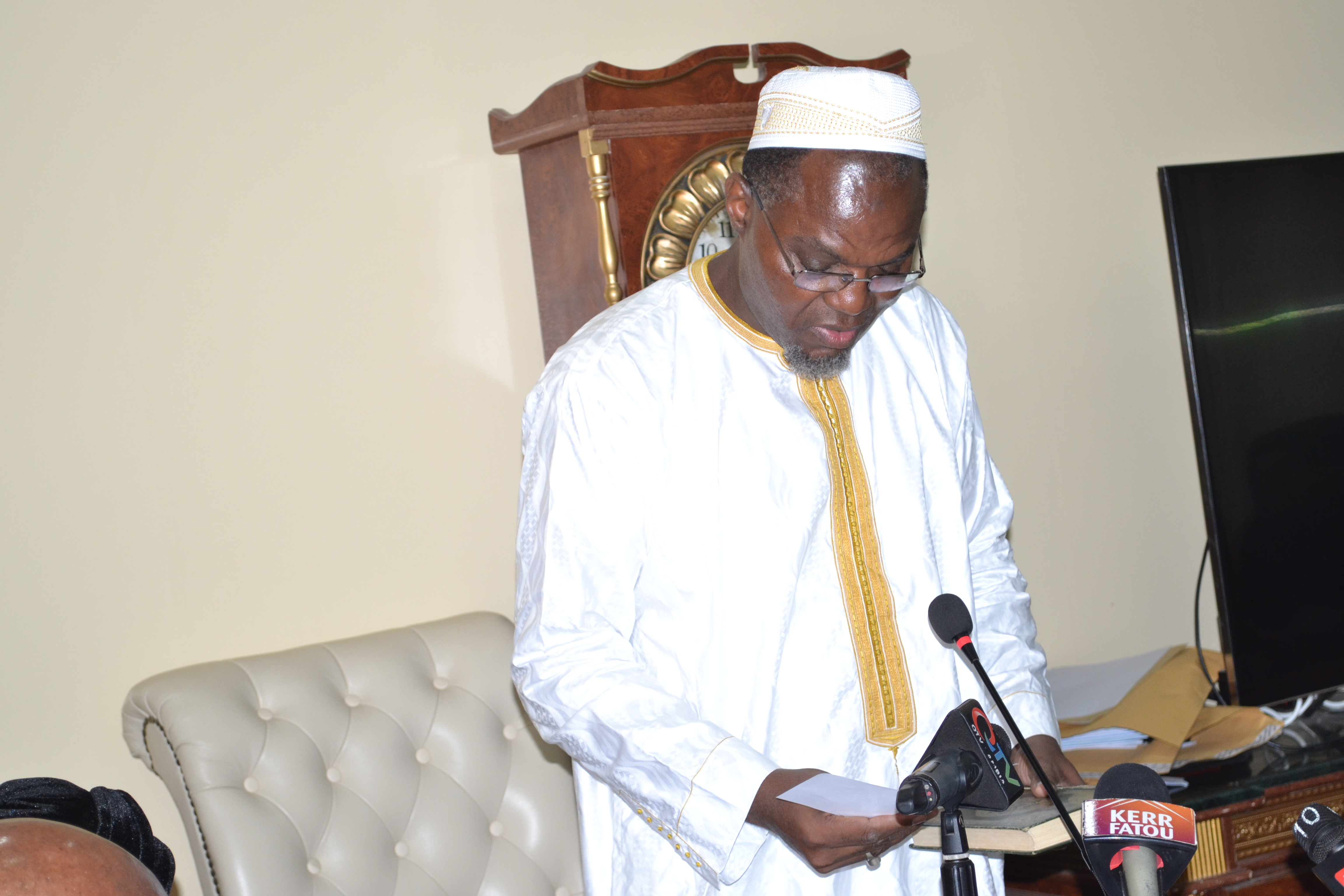 Muhammed B.S Jallow was sworn in as Secretary General and the Head of the Civil Services. The Executive Secretary of the Human Rights Commission was also sworn-in. The following permanent secretaries were sworn-in: Kodou Jabang Senghore Ministry of Tourism, Lamin Dampha Trade, Industry and Regional Integration.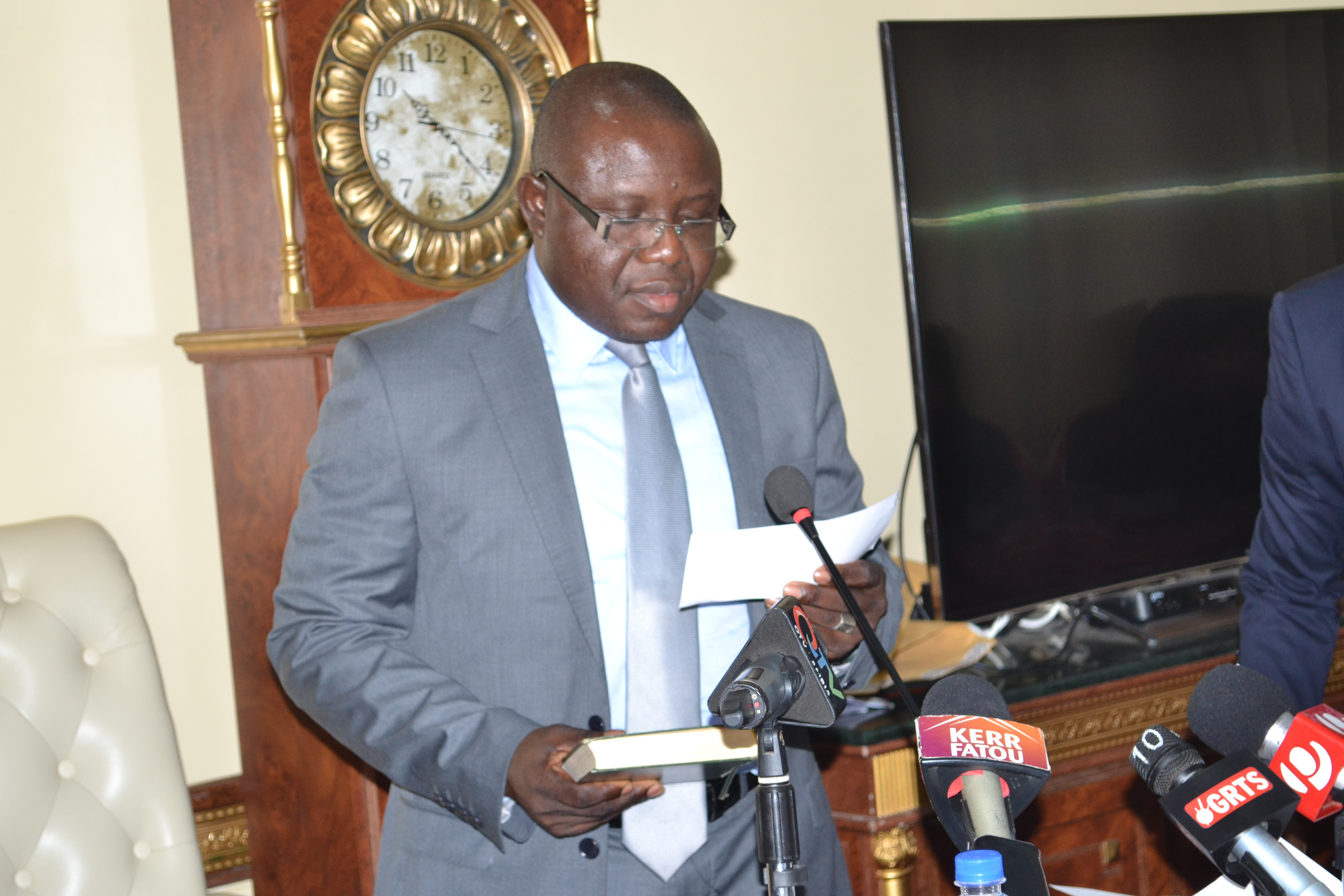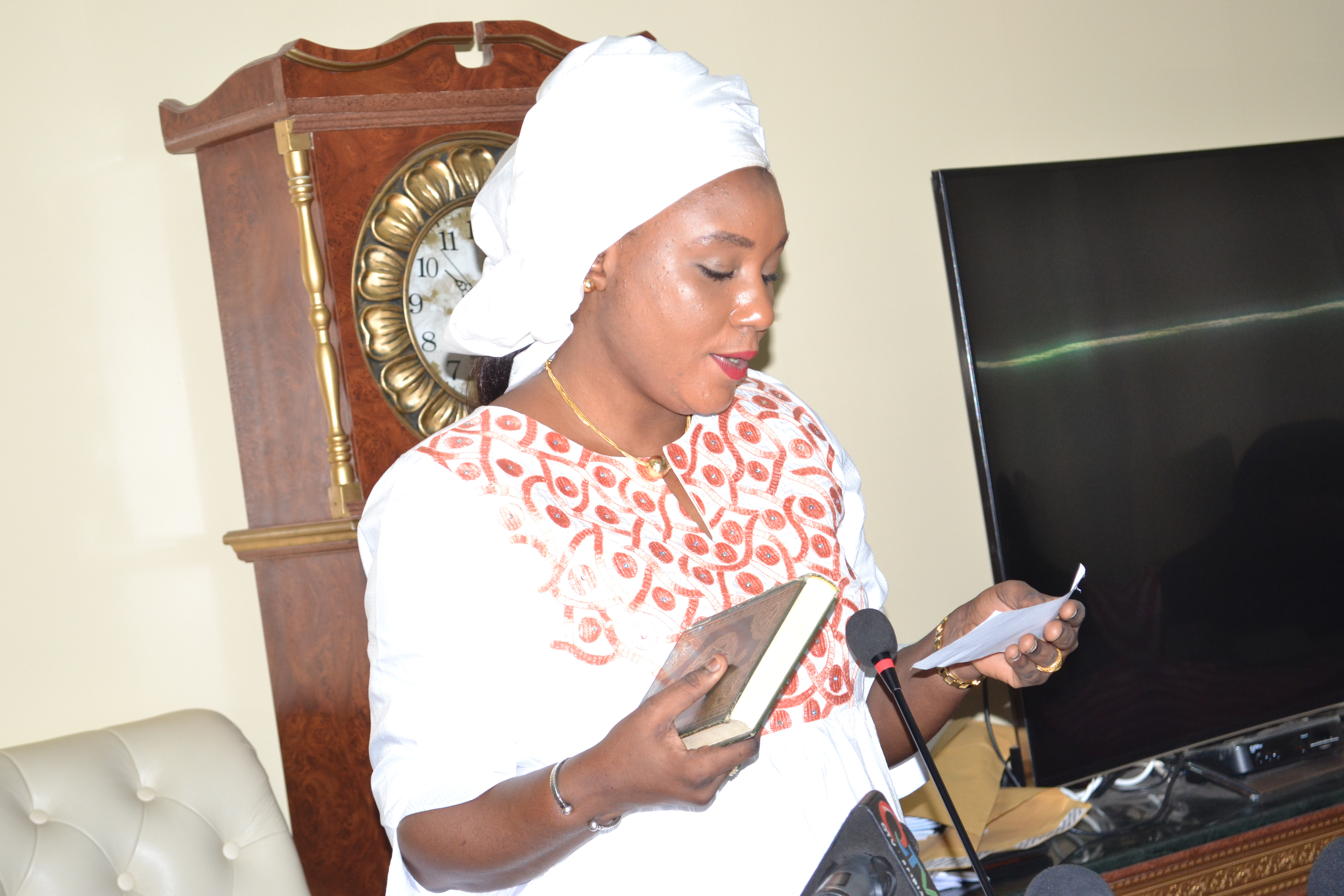 It could be recalled that President Barrow in August 2019, dismissed Ebrima Mballow as the Interior Minister and appointed Mr. Sonko and also appointed the first ever Minister of Defence.
As required by law both newly appointed Ministers, the Secretary General and all appointed Permanent Secretaries took the prescribed oaths, oath of allegiance, due execution of office and secrecy .
President Barrow addressing the new appointees said the appointments result from the need to review their performance occasionally and effect changes, if required.
The President noted: "As we embark on the process of nation building, we cannot keep doing things the same way," and expect different results. He added that "Positive change leads to positive results. This is one of my government's guiding principles."
President Barrow said the country is going through a phase of transformation, which calls for strong structures and a solid human resource base. To realise our goals as a government and a people, we must stand united and work to change the country for the better.
Since coming to office, the president said his priority has been to put the institutions in the right form, monitor and review their processes and successes, and take proper action.
"Peace, security and the rule of law are key factors for stability. With this in view, I decided to let go the portfolio of Minister of Defence to ensure that we have a Ministry, under a Cabinet Minister to lead the sector reforms we so strongly believe in and desire to implement. It is in this context that we have a new Minister of Defence," he said.
President Barrow said it is also important to fast track the internal security sector reforms. He trusts that with the new Interior Minister, a sharper focus and more urgency will attend the security reform programme.
Speeding up the civil service reform, he said, requires positive work ethics and discipline.
"The Secretary General, Permanent Secretaries, Heads of Department and all civil servants have to assert the right disciplinary measures and standards in their operations and procedures."
He emphasised that although we are individually entrusted with positions of trust, their individual attitudes towards work will reflect on our collective achievements. Out of necessity, they have to serve as role models, and take positive steps to reform our institutions. Their positions compel us also to promote and ensure transparency and accountability. It is for this reason, and to reduce waste and corruption, that Government now has a single consolidated fund.