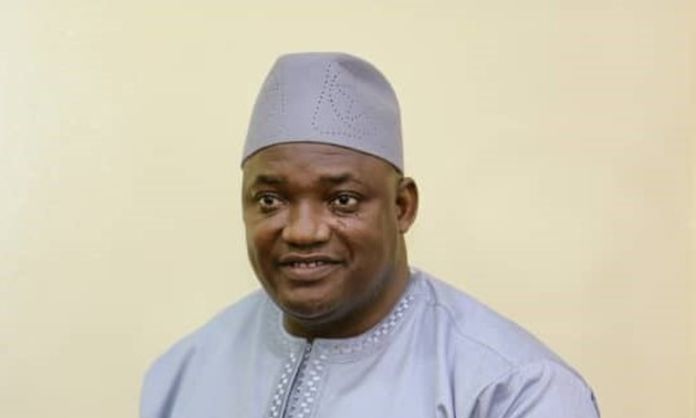 By Nelson Manneh
Gambia Government has purchased thirty-three Ambulances to support health facilities across the nation.
This according to President Barrow has come at the right time when the world is battling the deadly global Corona virus pandemic. The President made this disclosure on Sunday 26th April 2020, during the presentation of Government donated foodstuff for vulnerable households countrywide.
"Aside from the immediate COVID-19 emergency program, Government continues to pursue its development agenda. In line with the pledges made during the nationwide tour last year, thirty-three Ambulances have been procured to support health facilities across the nation, especially in the event of an escalation in the COVID-19 pandemic in the country," he said.
President Barrow also used the opportunity to acknowledge the support from religious leaders for observing and supporting Government's emergency measures. He said both Muslim and Christian leaders have demonstrated leadership despite difficulties to congregate in their various places of worship.
"As the holy month of Ramadan begins, I entreat all Muslims to pray that Allah provides humanity with the knowledge and means to overcome COVID-19 soonest and prevent its spread any further,'' he said.
The President acknowledged both Gambians and non-Gambians in the country for complying with the emergency measures to ascertain that everyone in the country is protected and safe.
President Barrow appreciated the contribution of frontline workers in the health sector specifically the health specialists, ancillary staff, cleaners, cooks, drivers and administrators behind the scenes, in trying to keep the country safe.
The president assured that his Government will continue to review its policies and programs and strive to provide the best possible services during the COVID-19 period and beyond.