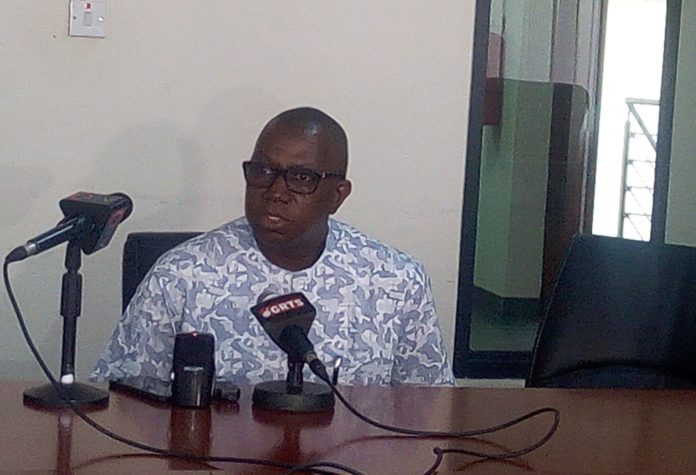 By Ndey Sowe
The Chief Executive Officer ( CEO) of The Gambia Chamber of Commerce and Industry (GCCI) said the government should exempt businesses from paying tax and also control the foreign exchange rate.
"We are trying to deal with the government, we have submitted a proposal as to how they can support businesses, one of them is the possibility of tax exemption so that businesses are not choked by being required to pay tax levies that they cannot afford at this moment," he said.
The CEO of GCCI made these remarks in his office at the Petroleum House in Brusubi, in an interview with this reporter on how COVID-19 has impacted on businesses in The Gambia.
CEO Secka said the government should facilitate the availability of foreign exchange so that imports can be guaranteed and ensure that the foreign exchange rates do not skyrocket.
"They should also ensure that employment is assured as much as possible and it is important that the government continues to support all these different demands to ensure that we maintain our stability and … growth," he said.
He averred that his institution cares and works for all Gambians, and that the actions taken so far is been determined by a community made up of the GCCI, Ministry of Health and the Hospital administration and the immediate need was at the sanatorium which is now been used as a treatment center for Covid-19.
He said that the next priority again will be determined by the government in consultation with the WHO and the GCCI to see the next they should take to assist in the crusade against the virus.
He said: "We recognized that the government has informed us that they have a budget of half a billion and we believe that should mainly go to sustenance of rural Gambia. We will spend everything through a committee that is made up of all stakeholders in a transparent manner," that will also determine whether rural Gambia should benefit from it.
While applauding those that support their communities during the pandemic, CEO Secka said one thing they can guarantee is that GCCI is much better placed and has more capacity as well as representatives and they will consult with everyone and try to determine what is in their best interest.
He indicated that while it is important to work with the government to make sure that they have emergency plans to take care of health, the productive sector should continue to work and improve livelihoods.
"We have provided a platform to do these, and we will continue to consult so that businesses stay safe", he said, adding that they should care to practise keeping safe distance.
He said for businesses to be sustained, there must be provision of cheaper loans for businesses.
He revealed that these are among the proposals they made to the government through the Ministry of Finance and Ministry of Trade so that there will be direct impact on the businesses.