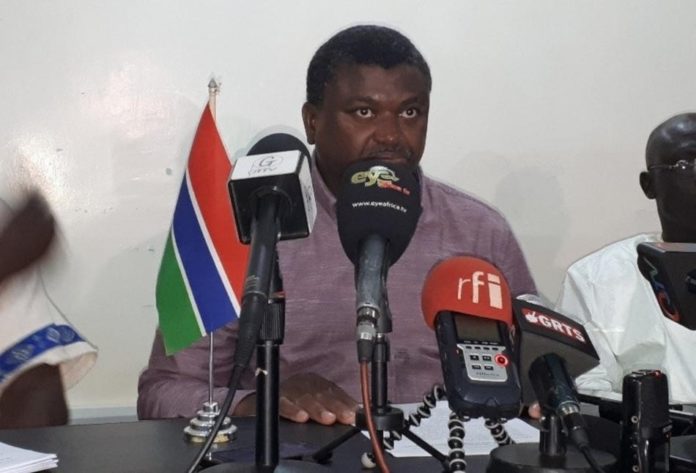 By Ndey Sowe
Gambia has on Saturday, 11th April 2020, confirmed five new cases of Coronavirus.
The Gambia currently has 6 active COVID-19 cases.
Dr. Ahmadou Lamin Samateh, the Minister of Health in a press conference held on Saturday at his office said the country has a total of seventy-six new laboratory test results that have been received and five were positive, one was inconclusive and seventy were negative.
Samateh said two of the confirmed cases came from the United Arab Emirates (UAE), one came from the United Kingdom (UK) and the remaining two came into contact with the fourth COVID-19 case in The Gambia.
Dr. Samateh explained that four people who sneaked into the country through the land borders were found through a community tip-off to the 1025 hotline and have been taken under quarantine.
He said: "Sites have been secured for makeshift COVID-19 treatment centres in all the health regions in the country, and the fourth case is still on admission and responding to treatment".
"We have 47 people on quarantine in one of the hotels in the Greater Banjul Area, and a total of 28 tests were conducted and 9 were positive, 272 test results were negative or inconclusive", he said.
He disclosed that 253 people completed quarantine, 233 contacts have been traced and 310 people completed follow-ups.
"I will like to appeal to the Regional Governors, District Authorities (Chiefs and Alkalolu), Ward Development Committees and Councillors, Village Development Committees, Regions and Influential Leaders, Heads of Women Groups, heads of households and family members to be vigilant and ensure the full implementation of the suspension of public gatherings in whatever form", Samateh pleaded.