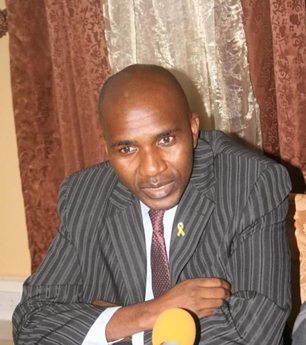 By Mustapha Jallow
Bai Dodou Jallow, the director of scientific affairs for Food Safety and Quality Authority (FSQA) on Tuesday said the Gambia needs advanced testing facilities to be able to detect and verify more on labelling of goods imported in the country.
The FSQA official made these statement at his head office in Pipeline on 28th March 2023, while making clarification on reports that Alvihag supermarket is selling expired foods to its customers, during which the authority claimed that their findings did not see any evidence of expired products being sold at the supermarket in 2023.
Normally, Jallow explained, before products (goods) are imported into the country, it would first pass through a Food Safety Authority or an Agency of the exporting country.
"Nobody gets up and imports anything without it passing through the Food Safety for that country. The same thing happens in Gambia. Before we export, we make sure that we test and satisfy. So, these products are normally tested where they are coming from," he said.
Sometimes, Jallow added: "You can have the label saying something and maybe the product is saying something different, which you can only establish when you are routinely also testing in your country."
But unfortunately, he said: "We do not have very advanced testing facilities in the country. We do have testing laboratories, but they are not many and even the ones we have in the country are not accredited and there are limitations on what they can test."
"So, some of these things we might not be able to test them frequently, but we do test them time-to-time by taking a sample and sending it outside for testing, especially when we suspect something that is serious," he explained.
But generally, according to Jallow, when this products comes into country, they would then ascertain the certificate since they usually come with a certificate of analysis. He stated from this certificate of analysis also they would be able to check whether the testing was done in an accredited facility or in a proper facility.
"So, we do all these things before accepting products in the country. We normally, do not go on checking the ingredients in all these foods because that is a lot of testing. The ingredients are so many and you need really advanced testing facilities to be able to do that. So, we rely mostly on the documents that come with the products and we always verify these documents. They have to come from a food safety authority or agency, which we know because we know the food safety authorities in each country," indicated Jallow.
He added: "We communicate with them (food authorities outside Gambia). We also have a database, where you have all of that – if it is coming from UK, US, China and other countries, we will know who the competent authority is. And these competent authorities will also certify, and before they certify they will look at the certificate of analysis and certify based on that. And these are certificates that we also check before we allow them to enter the country.
Jallow said when the goods enter into the country, they usually monitor them but "sometimes like I said the problem we have in the country is the facilities are not here and we normally do it (testing) outside the country."