Nelson Manneh
Chief Executive Officer of GACH Wednesday rubbished claims that his company was destroying rice fields in Sanyang in West Coast Region.
Abubacarr Jawara was reacting to allegations that his company was destroying the farmland of women rice growers. Jawara said the claim by some women rice growers that his company's activities paved way for salt water to penetrate their farmlands was baseless.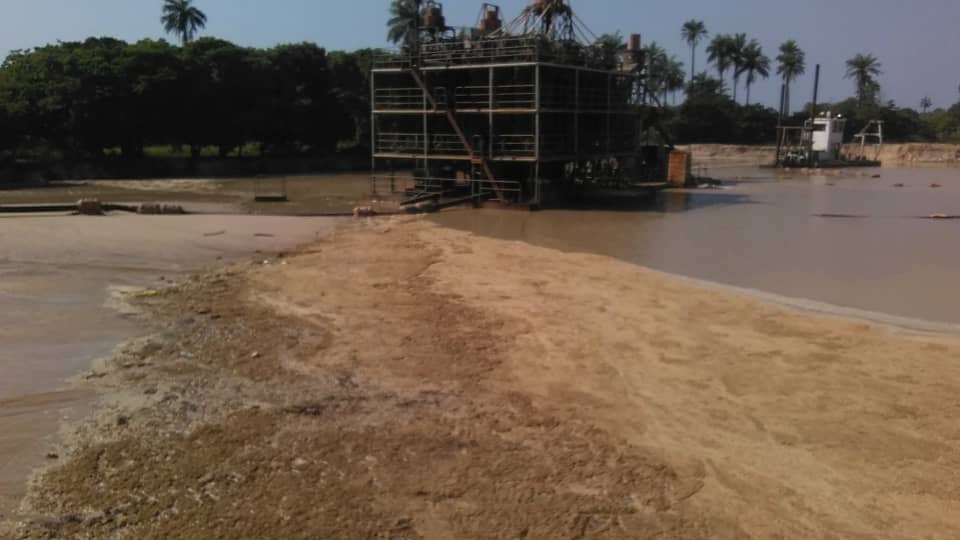 He told the press: "My Company will stick to its promise of compensation if we destroy any rice field as a result of our sand mining activates, but we cannot accept unnecessary blame and character assassination."
As part of their corporate social responsibility, Jawara said his company has renovated the central mosque in Sanyang. He added that they have also spent about one hundred thousand dalasis on the construction of the community market in Sanyang.
GACH CEO said mining activities have been taking place in this country since 1926, but was quick to add that his Company was the first local business outfit to be issued license by the government to engage in this type of business.
He said: "I believe the Gambian people are comfortable with foreign citizens taking charge of their affairs and taking home the benefits, but the complaint and infighting will only 'rise' when their fellow citizen is mandated to take charge of things and the benefits stay here."
Alieu Jawo, Deputy Director General of the Geology Department, said they have sent their inspection team to the ground and they have reports indicating that there are no damages done by the company at the ground.
"We are always there to make sure that the women rice fields are not destroyed. The company is willing to pay for any damage they do in the area as a result of their activities", he said.
Yusupha Jassey, the Secretary-General of the Sanyang Village Development Committee said the allegations came as a surprise to them because they did not know the women were complaining or trying to tarnish the image of GACH Company.
"We had a meeting with all the women rice farmers before the mining started, the company in question already made it clear to them that they will compensate the owner of any rice field affected by their activities. But at the moment, we (the VDC) have not received any complaint from the women rice farmers. If there is any damage done by the company, we will ask the company to compensate them," he said.
Mr. Jassey said the allegations leveled against the aforesaid company were not unfair.
"There were several mining activities that took place in this area, but none of those companies have compensated us", he said.