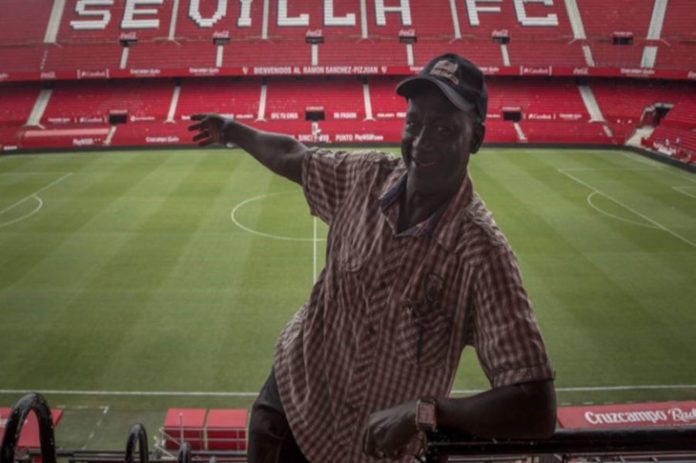 By Sulayman Bah
When the likes of Real Madrid make the list of mourners it tells of the figure involved is no minnow.
He was christened Alhajie Momodou Njie but the name Biri Biri was unmistakable. Like Diego Maradona to Argentina, Njie was a legend to Gambia.
Seasoned watchers at height of the Gambian's game talk of his silky skills and inimitable brilliance with a ball to his feet.
Much like telenovela series in which the protagonist starts out to reject and ends up with adulation, Biri's football walked similar path.
Football then was only popular in Europe, precisely the West part of it. Transfers occurred between Europeans mostly with Africa rarely considered fertile breeding ground for footballers. That narrative will change in the late 60s to early 70s.
And at the heart of this major swift will be the calibre of Biri Biri. He was cutting it in the streets of Banjul with town football clubs before greeting domestic league. With rarely any scout bothering to touch down in Africa more so Gambia, how word filtered out to the United Kingdom of a certain Biri Biri remains a mystery to this day.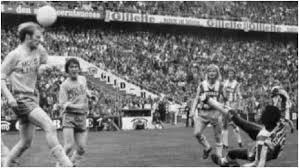 English side Derby County under manager Brian Clough were the architects when the untried West African was invited over for audition. The deal smashed the brick walls with Njie dismissed as 'not good enough'.
Into the Gambia he flew back, and by 1972, a breakthrough emerged but not without the arrival of Danish top club B-1901 who visited Gambia to get a taste of the warm weather for pre-season drills.
Out of curiosity, coach Neilson Kurt thought it wise to experiment his side against a Gambian club. Wallidan of Banjul, being the wave-makers then, were the obvious pick for an exhibition. Slowly, everything fell in place. Biri led that local line and he cantered to glory with a hat-trick as they demolished the Danes. Intrigued, coach Kurt asked Biri field for his club against another Gambian side. This time, he carted away with four goals. Seven goals in two games was good enough statistic for B-1901 to snap him up and off they went with him to Copenhagen.
Biri, in a later interview, years after hanging up his boots, he confessed he never dreamt of turning professional but took on the chance anyway to see what life throws at him when he bumped into the visiting Danish outfit.
The league there wasn't professionally cut out so players worked part-time to augment earnings. Then a 24-year-old, Njie sweated as a wash-man at Nykobing Faster hospital.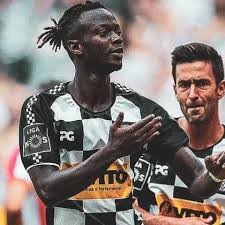 After two years, the Gambian –it must be aptly put by sheer fate – would leave for Spain purportedly on the invitation of Real Betis after losing the Cup final with B-1901 against Randers.
Sevilla capitalised on the advantage to sneak in and persuade Njie to ink the dotted lines with them. Betis, who originally brought the player, were consequently left seething in anger over losing out the footballer.
And perhaps in a slight twist of irony or compensation, Betis managed to earn promotion to the Spanish first division leaving Njie and Sevilla battling in the second division.
Following an unprepossessing first stint, the second year brought luck for Njie, grabbing a starting spot in the team and plundering in goals. This dramatic transitioning occurred under the watch of then new argentine gaffer Roque Olsen as Sevilla won bronze with Biri netting fourteen times, playing nearly all games.
A fan favourite for his abilities to dribble with both legs, he would play against the likes of football great Johan Cruff in the 1975-76 season of the Spanish top division and against Real Madrid. Fans took to him, naming a section of their stadium 'Biris Norte' in glorification of the Gambia international.
In the interim, Momodou struggled with Gambia's national team despite his sacrifices to deliberately get sent off during club duties in Europe so as to travel to feature for the senior scorpions on international games.
The 1978 season –his last of the five years he's spent in canary Island –dealt him bad cards as the Banjul-born broke his leg, sitting out almost the entire campaign. Fit-again Biri notched in eight goals when he returned coinciding with dramatic plummet of his form.
Aware of this, he thought it necessary to evaluate his options but there weren't many and when he finally did, idea of flying back to Denmark in 1978 gain prominence in his head during which he helped champion B-1901's promotion cause to the first division in 1980.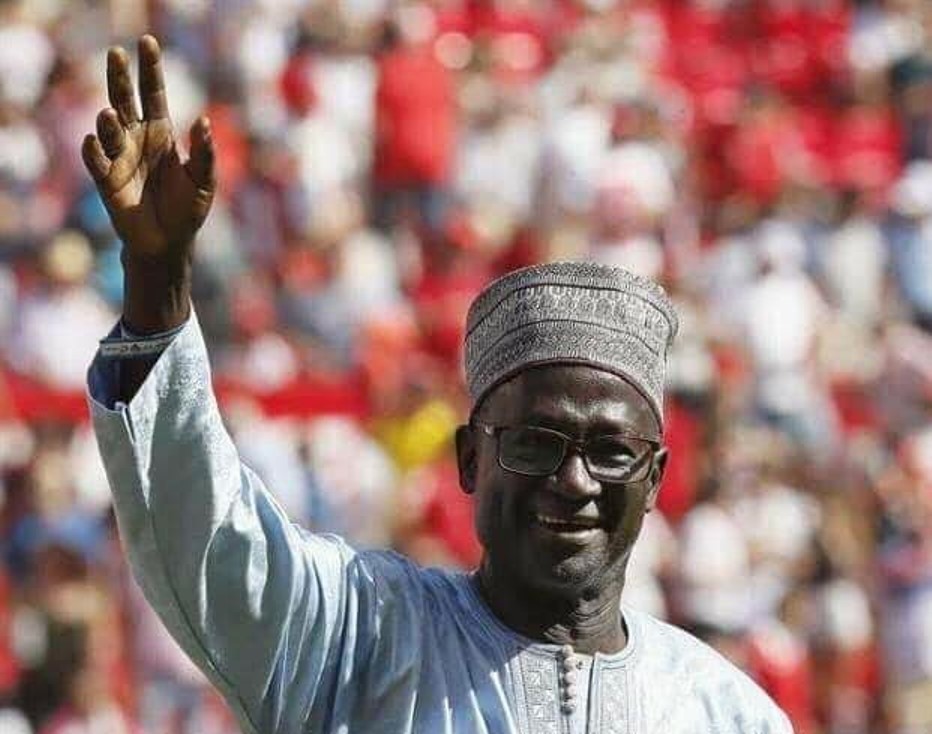 Seven years later, he departed Copenhagen for Banjul to return to boyhood club Wallidan with whom he hung up his boots in 1987, aged 38.
Considered Gambia's best player, pundits believe Jatto Ceesay is the only other star viewed in Biri's league.
About last week, there was a surging online campaign to have the Independence Stadium renamed in his honour.
Real Madrid are one of the top clubs to have put a post paying respects to Biri yesterday as condolences flooded in from all factions of the football world.
Biri's son, Yusupha Njie, likened to his father in playing style, now has huge boots to fill and will forever be compared to his late dad on account that he is currently competing in one of Europe's biggest leagues, the Portuguese championship.
Foroyaa Sport says Rest In Peace Legend!!!