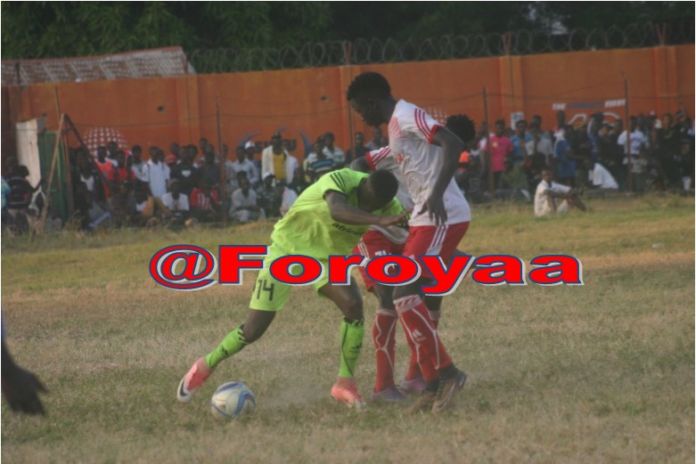 By Abdoulie Fatty and Sulayman Bah
Farafenni have been served sour portion of the coveted Africell-sponsored Super Nawettan after they were found wanting of indiscipline.
Players, fans and their technical bench descended onto the pitch in furious protest after the referee gifted Kombo Central a penalty and thus were found culpable by the tournament's organising committee.
Using reports filed by the referee and match-commissioner, the disciplinary body slapped a D10, 000 fine on Farafenni payable before their next fixture.
In another controversial development, Brikama players have resumed training following their strike in vehement disapproval of fans disruption of their previous games.
Deputising the players, captain Papis Jarju voiced disgust over fans reaction, but they've now resumed training ahead of the next fixture. The Sateba outfit also incurred a D10,000 fine from the disciplinary committee for crowd trouble.
Below are a collage of photos of games over the weekend featuring Kombo East's 2-1 win over Jaku and SK West's 2-0 triumph over COSDA and Gunjur's one-all stalemate with Barra Essau Mayamba (BEM).
Photo1: Kombo East fans charging up the atmosphere with their rendition
Photo 2: BEM's goalkeeper takes an aim for a kick-in
Photo 3: Gunjur and BEM fans in a rare dance together