By Sulayman Bah
He stood out last season and offers were predictably slapped on his table leaving him spoilt for choice. But one thing blocked his ambition of a move to Turkey or Cyprus –the coronavirus pandemic.
Starting in China to spreading out to rest of the world, Europe is still to fully recover from the virus that has had quite a toll including the football leagues in Germany.
Reminiscing about why he decided to stay put in Berlin, and inking the dotted lines with RSV Meinerzhagen –a fifth tier outfit – Omar Jessey was quite frank with Foroyaa Sport.
'I have signed a deal with Meinerzhgaen. It's a good team in Germany. It took long to sign a new deal because there were lots of offers in Turkey, Greece, in Cyprus and in Qatar,' he says for a start.
A plethora of suitors also came by from within Germany. However, his erstwhile employer's controversial stance to not unregister him on time posed a setback.
He continued: 'I was having little problems with my last team in Germany because they have registered me in their system. They did not unregister me. My suitors in Germany enquired about my availability but they were asking for a fee and then the corona too. Some of the other teams interested in me had financial issues.'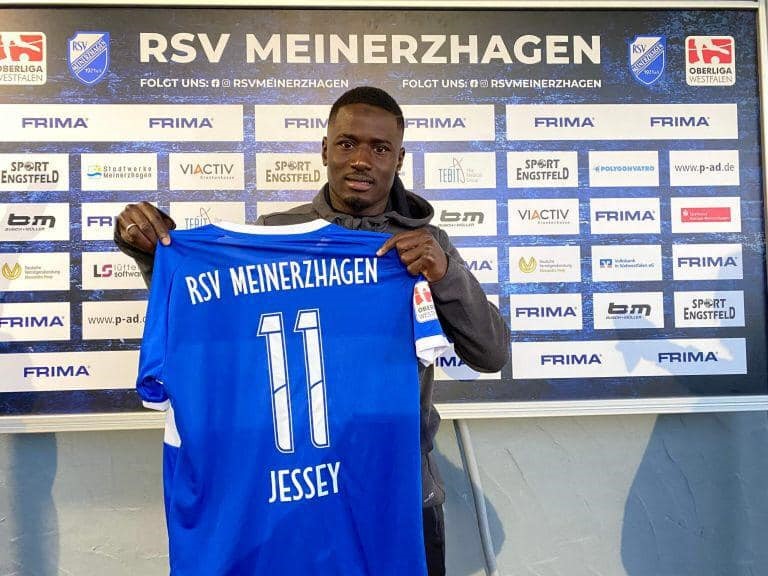 Meinzerhagen are better off than rest of the other sides in the league, but advice from its key official Nuru Sahain, a former Real Madrid attacker, was a major influencing factor for Jessey's conclusion to head there.
'The other teams in Cyprus and Turkey are not in the EU and I am having residence in Germany. So going to Turkey or Cyprus is going to be hard to renew my residence in Germany. And this present team were interested me and they have Nuru Sahin, a former Real Madrid player who also advised me. So now they signed me, now we are looking forward to the season and reaching the top echelon,' he dwelled on.
A product of Samger Football Club, Jessey could have been the first Gambian to join the English Premier League under Jose Mourinho's tutelage at Chelsea.
There were also overtures from Charlton Athletics, Crystal Palace but work permit, gauged based on country's performance, meant the winger's hopes of starring in the EPL were dashed due to Gambia's low ranking.
This trajectory led him into departing England for Toronto FC then back to Gambia before San Jose Earthquakes of the US league brought him on board.
He lasted no more than two terms there prior to exiting, trying out with sides in Europe prominent of which is Werder Bremen of the German Bundesliga.
There too, luck dose wasn't on his path and he was waived on.
Finally, he settled for a side in the fifth tier. Voicing his plans for the season, Omar said: 'My plan for the season is to work hard and play football, extra training, try to improve and help the team so we can achieve our goal. I pray to stay injury-free and hope to see myself back in the top level.
'I do not score goals but I can dribble almost everyone and assist others to score. I'm not going to be selfish. My objective is to score goals. When you score goals and doing good, it is easy to attract suitors, so if I have the chance, I will just bang it there,' he said.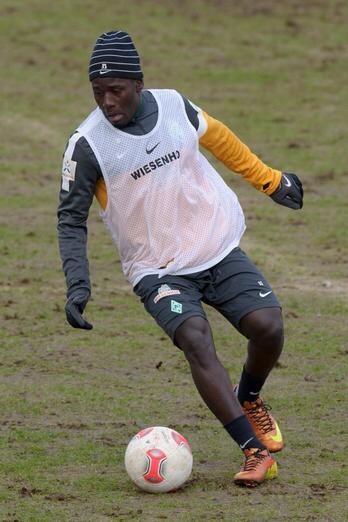 Switching the talk to the national team's current progression, the former Gambia U-17 wide-man is optimistic of the Scorpions' qualification chances under Tom Saintfiet's watch.
'We have a good national team and the coach is trying to bring the best out of the players. So it's a very good chance. All the players who came are doing well to make sure we qualify,' he said.