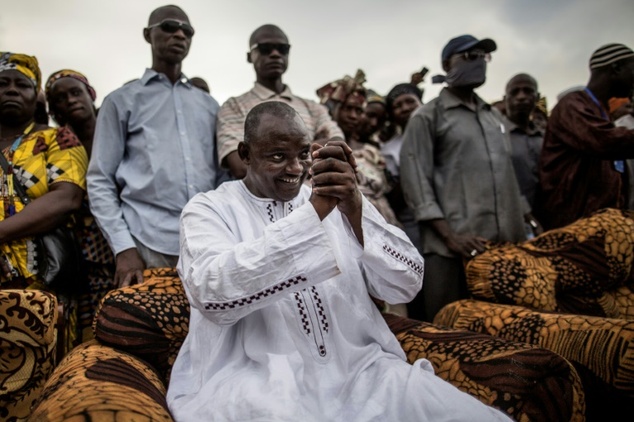 By Alhagie Sora
Elections in the Foni Jarrol Constituency went freely and fairly according to the presiding officers in the various polling stations. This reporter visited the polling stations in Kalagi, Sintet and Wassadu primary schools, Kanmaudou and Arankon Kunda Bantabas to observe how the voting process went.
At Kalagi primary school, there were 2 polling stations, stream 1 and 2. The Presiding Officers for stream 1 and 2 were Ebrima Fatty and Bakary Darboe. They said they started at 8am and all the ballot boxes were emptied, confirmed and sealed in the presence of all the party agents before they started the voting process. On the site of the under-privilege (elderly, pregnant women amongst others), the presiding officers said they gave them priority and access to vote.
Fatou Jarju, a breast feeding mother said 'I did not even spend five minutes here when they saw me with my child; they called me and registered my name and I voted'.
One old man named withheld thanked the IEC official for honouring his old age and prayed for peaceful outcome of the election process.
Meanwhile at the Kanmaudou Bantaba polling station, the presiding officers Eliman Touray and Essa Kombo all reported no difficulty and abnormality at the time of the visit.
One Marie Colley, an old age woman also expresses the privilege accorded to her during the voting process.
However, at Wassadou Village polling station and Arankon Kunda Bantaba, the presiding officer Lamin Camara said all the polling agents were present except the Independent opposition Coalition. He added that apart from that they did not have any issue.