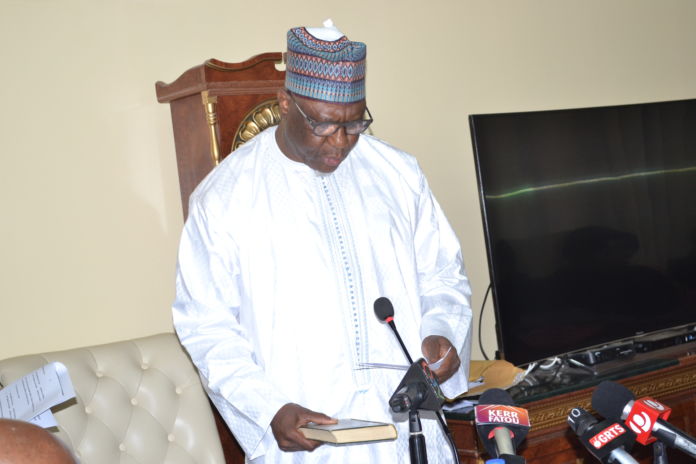 By Momodou Jarju
The Minister of Defence, Sheikh Omar Faye, said Wednesday his ministry plans to transform the Firing Range at Brikama Jamisa to a military hospital once the Range is relocated.
The Firing Rang is called Lance Corporal Bojang's Memorial Range.
"We intend to build a military hospital at the Lance Corporal Bojang's Memorial Range in Brikama once a new site is identified for the relocation of the Range. We have no intention to relinquish this property, but to protect it for use by the Gambia Armed Forces medical service," said Minister Faye.
According to him, the proposed hospital will not only serve the armed forces, but it will also serve the community of Brikama and the general public at large.
Faye said his ministry in collaboration with the Gambia Armed Forces (GAF) continues to build the capacity of the members of GAF in line with international best practice.
"Key among the priority area is to meet the growing demand for health care delivery to the members of the Armed Forces, their families and by extension the general public," Faye said.
Minister Faye's remarks were in response to Brikama North NAM, Alhagie S. Darboe, who asked him to inform lawmakers if there are any plans to relocate the Firing Range due to the threat it poses to the community.
The public officer told assembly members that experts from the British Army were engaged and they conducted feasibility studies in some areas within the country side for possible relocation of the Range.
"This process is ongoing and we expect it to be completed in due course," he said.
Asked specifically to tell how soon the relocation of the Firing Range will take, Minister Faye said the team of expert is working on locating a suitable site, adding that they have identified several sites and they will soon select one.
He thus asked the lawmakers to bear with them and assured them that he would relay the information to them accordingly.
Asked by Wuli East lawmaker, Suwabou Touray whether there would be buffer between the perimeter fence and the community, Minister Faye responded in the positive, saying they are working on it.