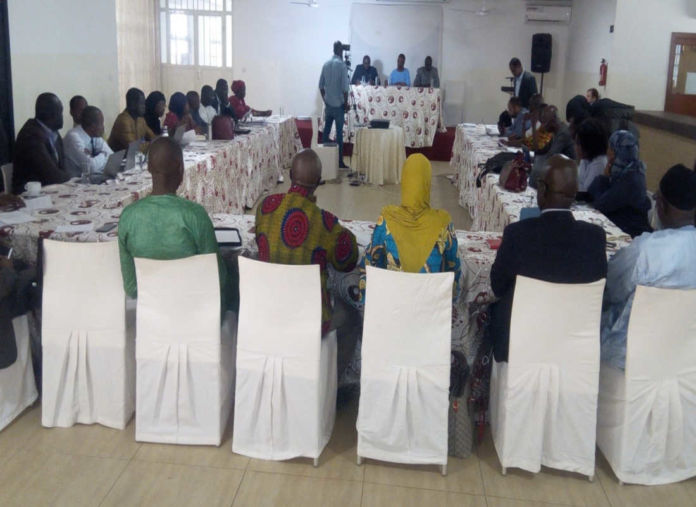 By Ndey Sowe
The United National Development Program (UNDP) Program for Accelerated Community Development (PACD) feasibility study report indicated that Central River Region has the highest incidence of poverty in the Gambia.
"Central River Region has the highest incidence of poverty in the country, similarly, the regions of Lower River Region, North Bank Region and Upper River Region have also witnessed comparatively high poverty levels hovering around 60%".
The report indicated that feeder roads play a vital role in economic development; the community visits confirmed the picture from the national reports that within Gambia the rural roads require attention (1571km).
"Rural roads are linked to 7 SDGs, namely those relating to the fight against poverty, hunger and inequality as well as those related to education, health, growth and infrastructure", the report states, adding the construction of rural roads has wide reaching but often hard to quantify multiplier effects.
The report also highlights that feeder roads play a vital role in transportation of agriculture products from the farm-lands of the nearby markets. Farmers have been incurring losses due to poor returns.
These issues came up during a workshop organized by UNDP.
According to UNDP officials, the PUDC is a regional Bureau of Africa Flagship project, which aims to reduce poverty and growing inequalities between regions by providing rural communities with basic socioeconomic infrastructure.
It is also a model that provides a vehicle for large-scale, multi- sectoral approach to addressing poverty and inequality at community level, and can help the government to respond to socio-economic demands through partnership with a delivery agency that helps to ensure accelerated, multi-pronged, participatory and accountable delivery of service, particularly to hard to reach populations.
Buah Saidy- Permanent Secretary Ministry of Finance and Economic Affairs on behalf of the Minster said the day workshop marks an important one in the Government of the Gambia's efforts to accelerate and enhance inclusive development.
"There are disparities between the urban and rural areas in the Gambia", he said, adding that the government of the Gambia acknowledges this and is working very hard to make development more inclusive.
Aisatta De- Country Resident Representative UNDP said the study highlights the alignment of the PUDC model to the national development plan as well as Sustainable Development Plan.
Alhagie Nyangado- Director General Department of Strategic Policy and Delivery Office of the President thanked the UNDP for the support and contribution to the replication of the development model in the Gambia, especially for facilitating the two day study tours to Senegal that has successfully piloted the development model.