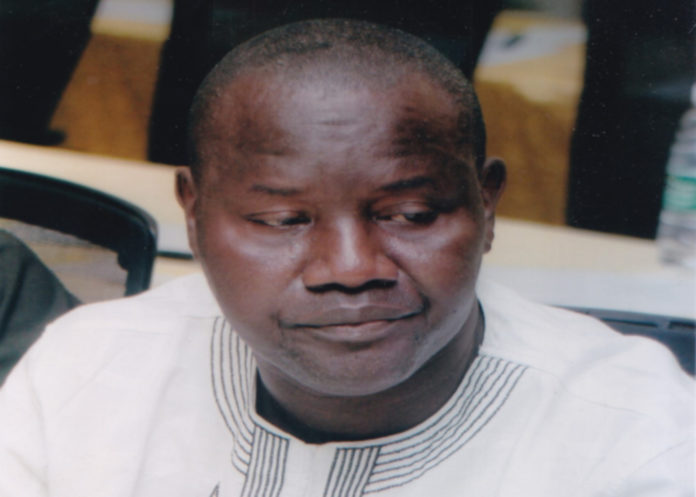 By Louise Jobe
Kairaba Fatty, a beekeeper on Thursday, 30th April sustained serious bodily harm after engaging in a scuffle with women gardeners in Banjulinding.
A bystander told Foroyaa that Fatty sustained injuries on his body and head when he went to separate a fight between his son and a gardener, one Hassan Gitteh.
Mr. Fatty is an occupant of a business stall along the roadside of the Banjulinding Women's Horticultural Garden. Foroyaa has been reliably informed that the premises Fatty is occupying, belongs to the Garden and it was rented to him to do his beekeeping business.
According to our source, Fatty used to have several problems with the women including political arguments.
The witness said the son of Mr. Fatty, Eliman on Thursday entered the garden to use the toilet and was asked to wash his hand by one Hassan Gitteh, a gardener. The source said the gardeners placed a bucket with detergent for those entering the garden to wash their hands as a way to curb COVID-19. The source added Eliman refused to wash his hands indicating to Mr. Gitteh that there is a hand-washing bucket at their stall. He narrated that Eliman told Hassan that his hands are cleaned because he was just from washing them so it was necessary to wash again.
The eyewitness said Hassan told Eliman that he won't get into the garden without washing his hands and this brought about the push and pull which resulted in the fight.
"This was the time Eliman's father (Mr. Fatty) rushed to separate them but upon his arrival, the situation got tense and he got involved in the fight resulting in his injury," the bystander told Foroyaa.
Foroyaa visited Banjulinding Police Station where the incident was reported to get clear information regarding the matter. The police told Foroyaa that Mr. Fatty had sustained several injuries on his body and head. Foroyaa was reliably informed by the police that Fatty was rushed to the Banjulinding Hospital and later referred to the Kanifing Hospital for further treatment. Fatty was released on Saturday evening and will be reporting to the hospital on Sunday and Monday. The police told Foroyaa that no arrest was effected by their personnel.
Mr. Kairaba Fatty, in a telephone with Foroyaa said his son was stopped when he attempted to enter the garden to use their toilet. Fatty added his son was asked to wash his hands as per health guidelines provided by the authorities.
"My son was stopped by one Hassan Gitteh a Gardener, who asked him to wash his hands but he refused to do so. Then there was a confrontation between them until others came on to support Hassan Gitteh over Elliman my son. A fight ensued and the police from the police station intervened," he said.
He added: "I went there to separate the fight. I did not go there to fight. I was also attacked by the women because of the difference we have and at the end of the fight I sustain several injuries."
Tombong Jarju, a member of the Garden Committee began with the genesis of their problems with Mr. Kairaba Fatty, who is occupying a business stall owned by the Garden.
"There were a series of problems that happened between Kairaba Fatty and the community women which have not been solved. We want him to leave because his troubles are too much now. This is why we took him to court," she said.
She told Foroyaa that for three years the court is not finished.
"We are tired now," she said.
She said when they asked Eliman Fatty to wash his hands, he refused to obey them. She added that Eliman told them that they also have hand washing bucket at their shop which he felt that was ok for him to use.
According to Jarju, Kairaba came to support his son who was fighting with Hassan Gitteh. She said the police intervened and brought the scuffle to an end. Foroyaa will monitor the situation.