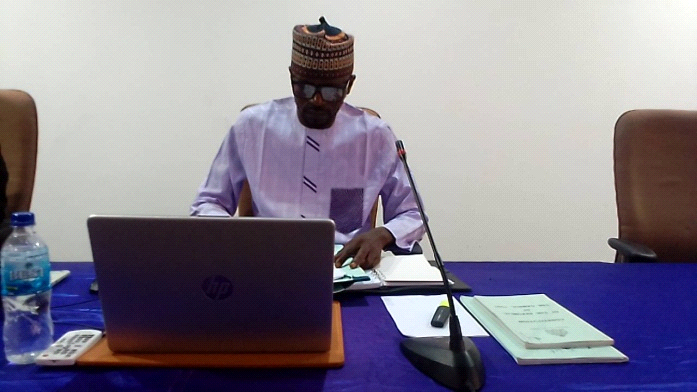 By: Kebba AF Touray
The Finance and Public Accounts Committee of the National Assembly (FPAC), has tasked the Banjul City Council (BCC) to re-submit its activity reports and financial statements for the years ended 2019 and 2020 respectively. This decision came following the Committee's scrutiny and consideration of the BCC's report and detected among other issues, the mis-representation of the closing cash balance of 2019 amounting to D329,000.00.
"We have gone through the activity reports and financial statement for the Banjul City Council for the financial years 2019 and 2020, with members of the executive of the Council. After meticulous scrutiny of the financial statements, the Committee has come to the conclusion that the financial statements for 2019 and 2020 cannot be adopted," Hon. Kebba Lang Fofanna on behalf of FPAC, told the officials of the BCC that the conclusion of the Committee is based on the following reasons:
a) the disclaimer of the External Auditors on the significance of the matter, and on which they have not been able to obtain sufficient appropriate audit evidence to provide a basis for an opinion; that accordingly, the auditors said they do not express an opinion on the financial statements;
b) non adherence to the adopted accounting basis for the Banjul City Council as highlighted during the proceedings on the day of the consideration;
c) material misstatements in the financial statements which were also highlighted during the parliament oversight functions; and
d) the absence of reliable explanatory notes to the financial statements for the year 2020.
"It is the decision of the Committee that the Banjul City Council should re-do their financial statements for the years ended 1st December 2019 and 2020, and make a submission on or before April 2023. Council is hereby reminded that the financial statements should reflect the true and fair nature of the financial position of the institution and any repeated misrepresentation will result in contempt of the committee and by extension, the national assembly," Hon. Fofanna reminded the BCC officials. He reiterated to them that the primary objective behind the oversight role of parliament is to ensure there is accountability, transparency but most significantly, improvement on the overall operational efficiency of the government machinery.