By Mustapha Jallow
Gibbi S. Jallow, the Managing Director of King FM Radio has urged the Government of the Gambia to ensure the reopening of the two radio stations after they were ordered off the air for past nine days.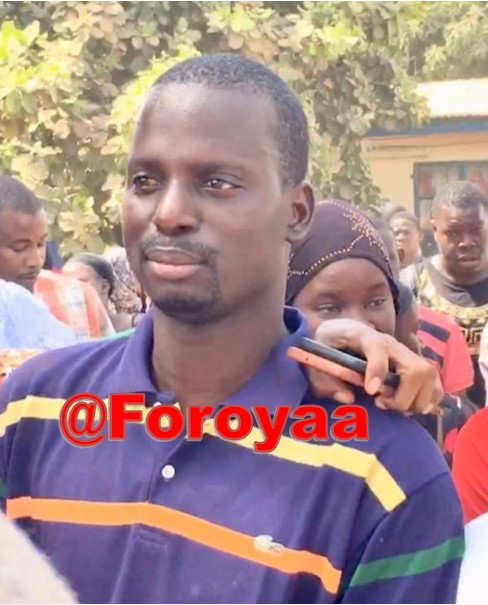 The closure of the stations came in the wake of last week's violent protests between the three years 'jotna' protestors and security forces.
"I urged the Inspector General of Police (IGP) to withdraw his personnel from our radio stations and allow us to resume to office and do our work,'' Jallow said; that their businesses are still on hold and their customers are not permanent customers; that because if they did not see them operating, they will move to other radio stations.
"Our stations are under PURA and if we have committed any violation, PURA should have written to warn us. But we did not see or receive any letter from PURA for us to close down,'' he explained.
Jallow said the Gambia Press Union (GPU) is currently working for Government to reopen both King FM and Home Digital FM Radio Stations; that GPU together with lawyers are working tirelessly to ensure the reopening of the two FM stations and they are updated with information on every step they take.
Jallow also denied allegation that their programs incite violence on their audience. He said his station gave platform to both 'Three Years Jotna' and 'The Gambia for 5 Years' and other political parties, to express themselves.
This reporter visited the premises of the two radios and saw that personnel of the Gambia Police Force (GPF) are still stationed at these premises as their gates remain closed.
If readers can recall, Gambian security agents arrested and detained Pa Modou Bojang, proprietor of Brikama based 'Home Digital FM' and Gibbi S. Jallow, Managing Director of 'King FM'. They also arrested and detained some of his staff in the persons of DJ Ebrima Bah and Madiou Jallow, on the 26th January 2020.
Both the two journalists and the DJs were later granted bail on 28th January 2020 following the intervention of the GPU. The four still continue to report on bail.