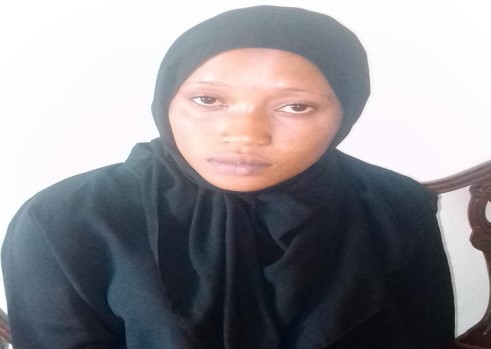 By: Aja Musu Bah-Daffeh
Salimatou Camara, a 24-year-old residing in Bundung, is pleading for financial assistance to pay her remaining college fee balance before she could collect her certificate and attestation. Her balance fee amounts to D15,000.
Ms. Camara said she graduated from Sheikh Mass Kah Senior Secondary School in 2019 and then proceeded to the Gambia College where she studied agriculture for 2 years.
"After telling my father about my dream of going to school, he told me that he will try by all means to see me through school as there is no one to help in the family," she said.
While explaining her ordeal, Camara said before she was admitted into the Gambia College, she pleaded with the principal to enrol her and she will pay the fees later. Her father could not afford the D5,000 instalment. The tuition fee required per annum was D10,000.
After she was finally accepted, Ms. Camara narrated that she was sent out of the examination hall because of her dues. Her father however managed to pay D5,000 for her to proceed with the exam.
"When my father paid the money, unfortunately he died after a few days. I was traumatised, sad and worried about who will take the responsibility of my schooling," the elder sister of 8 narrated as tears rolled down her cheeks.
Camara explained that she is the first child of her parents and her mother gave birth to 9 children. Their mother, she said, goes through a lot to feed them. She stated that after the demise of her father, all she did was to plead with the college principal to pardon her to complete her schooling.
Ms Camara is calling on the government, Samaritans, philanthropists and NGO to extend their hands so that she can collect her certificate, attestation and other necessary documents from the college so that she can use it to apply for jobs in order to render help to her mother and siblings.
She can be contacted on 7142519 or Aja Musu (reporter) on 3255745/9456834 for assistance.